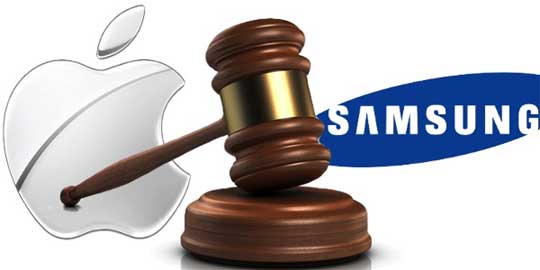 I hope you're ready for round 633 in the Apple, Samsung patent lawsuit world as Apple files yet another motion adding The Galaxy Note 10.1 and Android 4.1 Jelly Bean to an existing lawsuit. Apple made its arguments today before US Magistrate Judge Paul S. Grewal in a federal court in San Jose. Apple's move is likely a response to Samsung's October 1st move seeking to add patent-infringement claims against the iPhone 5 in the same case.
The filings by both companies show that neither party is willing to back down in their battle that is now taking place on four continents.
The case in which Apple has added the Galaxy Note 10.1 and Jelly Bean is scheduled for trial in 2014. This case is a separate trial from the earlier trial which saw Apple win a $1.05 billion dollar judgment against Samsung back in August.
Seriously, when will this end? I get that both companies are vying for control of a smartphone market that approaches $220 billion in value, but this is getting more and more ridiculous at every turn.