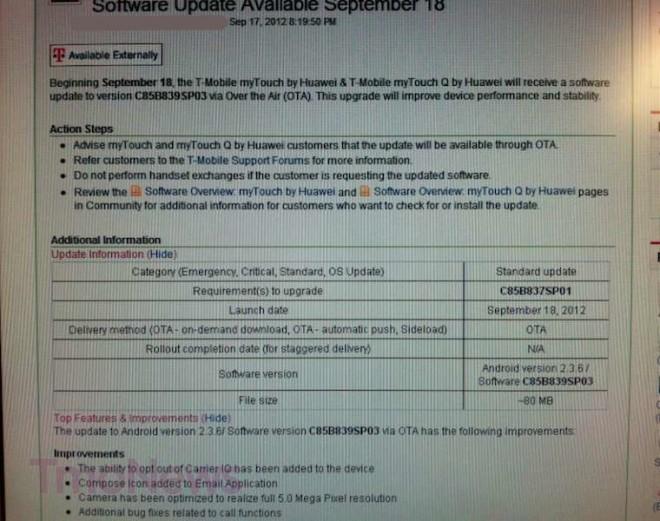 Beginning today, September 18th T-Mobile is sending out a OTA software update for the T-Mobile myTouch and myTouch Q by Huawei to "improve device performance and stability." One of the notable additions in this software update is the optimization of the camera to the full 5.0 megapixel resolution.
It was back in August when Consumer Reports revealed that camera images were capped at 3.9 megapixels, a limitation of the phone camera's shooting modes. Thankfully, that error has been rectified with this software update allowing myTouch and myTouch Q customers to take full advantage of the camera.
Along with the camera enhancements, the ability to opt out of Carrier IQ has been added, along with a Compose icon to the Email Applications and additional bug fixes related to call functions. A pretty simple maintenance update, but a notable one due to the camera fixes contained within.
T-Mobile doesn't offer a timeframe for the release, only that the  OTA will begin going out today. If you're using the T-Mobile myTouch or myTouch Q by Huawei, be on the lookout!