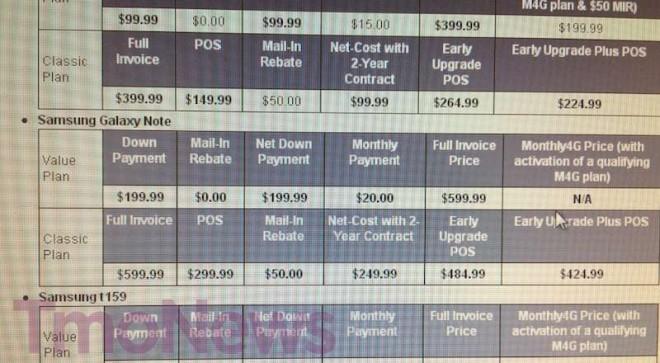 Update: Turns out this price was known a long time ago, some things just slip right by us!
We've already nailed down the two-year contract pricing for both Classic and Value plans for the Galaxy Note launching tomorrow — unfortunately, we were still waiting for full retail pricing for those of you like myself who just can't stomach a contract. So the good news, or bad news depending on your point of view is the $599 price tag on the Galaxy Note, sans contract. In reality, for a phablet, that doesn't sound all that expensive — the problem I have is the age of the device and the price with the Galaxy Note 2 just weeks away from being announced.
So what do you think? A $599 full retail price too high for the Galaxy Note?