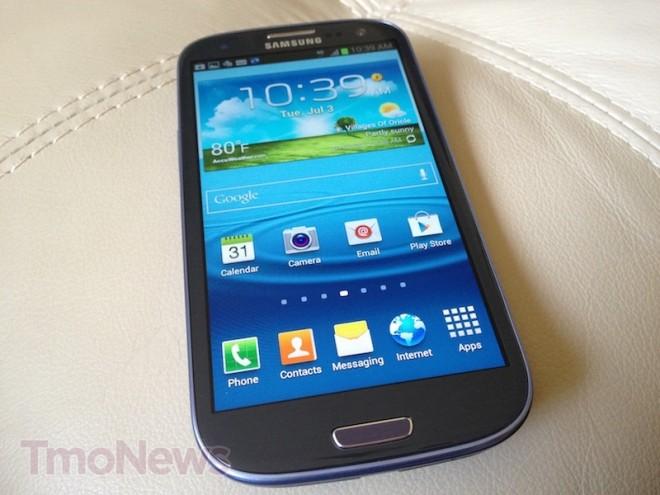 With full disclosure in mind, I've had the Galaxy S III in my possession since June 20th, a day before it "launched" on T-Mobile's network. After some traveling and busy work thanks to keeping tabs on all the Google I/O news, I'm finally reading to put thoughts to paper and bring a comprehensive review of Samsung's flagship handset. There was plenty of excitement leading up to the Galaxy S III launch, thanks in no part to Samsung's excellent ability to keep quiet all the real-deal details that we would finally learn on May 5th. Samsung's Galaxy S III is already a success around the world, thanks to millions and millions of pre-orders and it's already a success in the US, even before it launches on the nation's top four carriers and US Cellular. If you don't take the time to read on into the rest of the review, I'll give a spoiler: the Galaxy S III is amazing, in almost every way, it's fast, it's got a beautiful screen, it's large and in charge. The only hiccup I have with this device is the ergonomics, and I've already discovered that I'm well in the minority by questioning how comfortable it is to use a phone of this size for prolonged periods of time?
Specifications:
4.8″ 720p (1280 x 720) Super AMOLED display
Android 4.0.4 Ice Cream Sandwich
5.38″ x 2.78″ x 0.34″
4.7oz
HSPA+ 42Mbps connectivity
1.5GHz Dual-Core Qualcomm Snapdragon S4 processor
8 megapixel rear camera with LED flash, 4x zoom
1.9 Megapixel front-facing camera
2GB RAM
 16GB and 32GB internal storage options
 2100 mAh battery
 Wi-Fi calling
 Available in Metallic Blue or Ceramic White
 S-Voice
 AllShare viewing on compatible big screen TV
 Smartphone Mobile Hotspot
Pros:
Beautiful hardware
Excellent 4.8″ screen
HSPA+ 42 speed
Great battery life
Smooth TouchWiz experience
Cons:
TouchWiz is love/hate
Size of device may turn some off
Lots of bloatware
S-Voice needs a lot of work
Hardware button is backwards step
Hardware:
There is no question that Samsung produced a beautiful smartphone, well deserving of its flagship status. It's a worthy followup to a worthy successor in the Galaxy S II, with Samsung taking everything that made the SII awesome and improving on it. The "plasticky" feeling of the Galaxy S III is at first, questionable based on the price and top-billing of the device, but it only takes a few moments to recognize this is one solid piece of hardware. At no point during the testing did I ever stop to think about the GSIII being plastic again. It simply never crossed my mind other than the first moment I held the smartphone.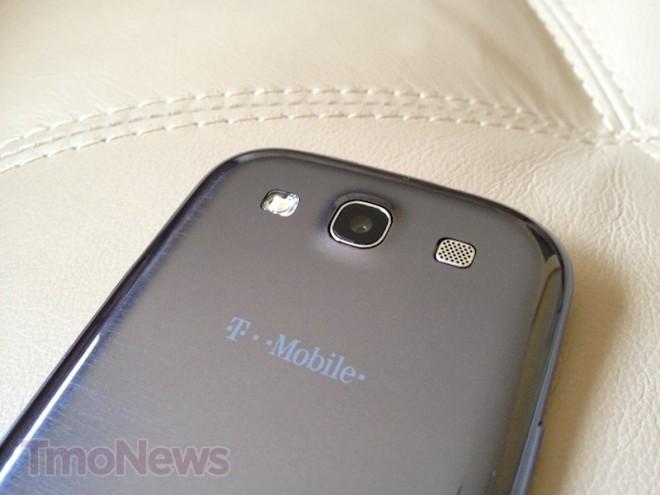 The first thing to grab your eyes is the screen and for good reason, at 4.8″ it takes up around 90% of the front of the device and it's bright and vibrant. The other discernible addition to the front of the device is the single hardware key that doubles as the home key. This is a step forward, or a step back depending on your view of physical menu keys, but it's still a notable addition to the device considering the Galaxy S II had no physical keys. The rest of the front of the device has two capacitive buttons in the form of a menu and back key, along with a front-facing camera on the top. The right side of the device sits the power button, with the top of the device belonging to the headphone jack. The left side of the Galaxy S III sports a volume rocker leaving just the bottom of the device and the MicroUSB charging port. The rear of the device shows the speaker, flash and 8 megapixel camera along with T-Mobile and Galaxy S III branding.
There is no question this is a sleek device with a super thin profile. It's noticeably thinner than the Galaxy S II and while the screen may be 0.03″ larger, the footprint of the device itself seems to be the same as its predecessor. In other words, the screen got taller, not wider allowing for the the Galaxy S III to leave the same footprint in your hand as the Galaxy S II. That said, the thin body of the Galaxy S III meant it "felt" wider in my hand, even if this isn't really the case. That's not to say the phone felt bad, on the contrary, it just felt a little larger but it was definitely all in my head.
The size of the screen is the one place I may end up being on the receiving end of some flack. I'm not one for devices with a 4.8″ display, and one hand operation of the Galaxy S III posed some issues for me. Granted, I'm not a big guy and I can't palm a basketball hence why I say I may be a minority opinion here, but on a few occasions, I wonder if the Galaxy S III was pushing the size envelope. On a similar note and don't ask me why, the phone felt more comfortable to me operating left-handed than it did in my right hand. I'm a right-handed guy and this should make absolutely no difference whatsoever, but I felt better with the phone in my left hand. Strange? Definitely.
The Galaxy S III is a powerful phone, there is no doubt about it, and while there is plenty of raging debate over the Snapdragon S4 vs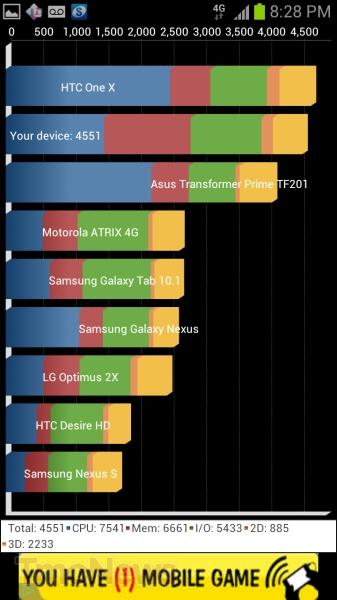 the Exynos processor, I was hard pressed to find any slow downs in the Galaxy S III, partly thanks to the 2GB of RAM Samsung kicked in before launch. A quadrant benchmark score of 4551 outpaced the HTC One S score of 4314. How big of a real-world difference is that? It's negligible but still, you can take comfort in knowing you'll be hard pressed to hit the limits of what this Galaxy S III model can do.
Perhaps one of the best pieces of hardware news here is the removal battery thanks to an easy-to-remove back cover. Unlike the HTC One S and its built-in battery, you can change batteries on the Galaxy S III at will and given that T-Mobile's hardware is the EXACT same as the rest of the US carriers supporting the device, accessories and extra batteries should be plentiful.
Software:
The Galaxy S III comes right out of the box with Android 4.0.4 and a lot of TouchWiz. Samsung added in a number of additions to the device and some of them are really great. I'll spend hours raving about Pop-up Play and a little less time talking about S-Voice, which gave me as many right answers as it did frustratingly bad responses. When I reviewed the HTC One S, I called Sense 4 the "best-looking Android overlay now on the market." I'm sticking to that, though TouchWiz is certainly improved over the many iterations we've seen in the past few years.
Your first bootup greets you with the standard TouchWiz look, including an Accuweather widget, Google search widget and another row of icons. A quick swipe to the right shows off Samsung's Media Hub and the Galaxy S III music player right below that. Moving to the right again we're greeted with the S Suggest widget which highlights recommended popular applications. If you go left from the home-screen, you'll find the once Galaxy S III exclusive Flipboard application along with another set of four icons right below it. Another swipe to the left introduces some T-Mobile exclusive widgets with their standard "Bonus apps" widget on top, T-Mobile TV in the middle and a row of T-Mobile exclusive apps right below it including Visual Voicemail, Mobile Hotspot and Access T-Mobile. Needless to say, there isn't as much bloatware on this device as we've seen on other devices in the past, and widgets are easy enough to flick away.
Chrome comes preinstalled and that's no surprise, given that it's arguably the best browser on Android and as of last week, the future default browser in Jelly Bean and future Android iterations. I've left the default images in the review, but my first move with the device was to install Apex Launcher, hit mycolorscreen.com and go to work personalizing the device and removing all traces of TouchWiz.
As for the overall "feel" of the software, the 2GB of RAM coupled with the dual-core Snapdragon S4 processor powered the Galaxy S III through everything I could throw at it. At no point did I ever feel calling this device "slow" was applicable, this is a powerhouse Android phone and arguably the most powerful Android device in the world.
All totaled, I counted 49 apps and I believe less than 10 can't be removed or uninstalled.  Unlike AT&T or Verizon counterparts, the T-Mobile version of the Galaxy S III includes 50GB of Dropbox storage good for two years and you can bet I took advantage of that right away. That's double the storage the HTC One S offers right out of the box and thanks to both those devices, I've reached 125GB of storage in my Dropbox account. Along with the addition of expandable microSD storage, the Galaxy S III has plenty of storage options and you should absolutely never run out of room.
Performance:
It's hard not to take a look at the Galaxy S III and wonder how it performs in the real world. While I've already touched on the lack of any noticeable lag, it's worth a separate section to talk about just how great the Galaxy S III performed day-to-day. We'd be remiss however, if we didn't touch on the US variants of the Galaxy S III didn't have the Exynos processor swapped out for 2GB of RAM and the Snapdragon S4. There was plenty of debate prior to release as to which processor is better day-to-day, and I'm happy to say that the Snapdragon S4 performed admirably. I haven't had the chance to observe an Exynos unit side-by-side to see just how "real world" the difference is between the two processors, but I'm guessing it would be negligible to the untrained eye. The Exynos may be said to perform just ever so slightly better, but the Snapdragon S4 is polished and beautiful, it never stuttered or staggered when loading games, multitasking, or using the internet.
The bottom line is that there is little reason to think the Galaxy S III won't handle everything you could throw at it, and we're confident that when Samsung and T-Mobile bring Jelly Bean to the SIII, it'll run as smooth as "Project Butter" can allow.
Camera: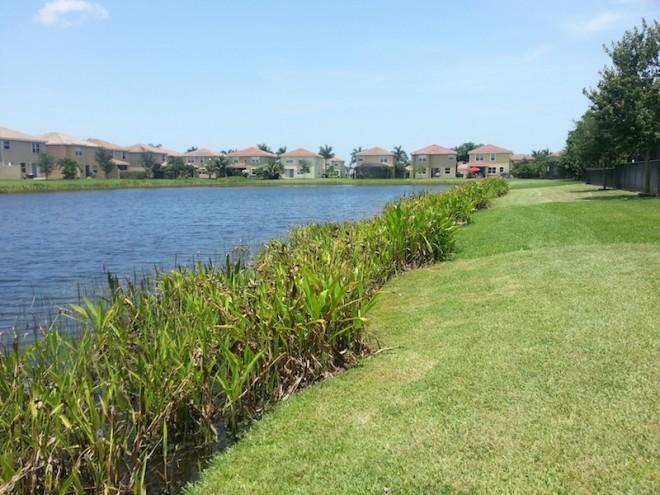 Update: I'm putting together a separate post with camera and video samples. 
The Galaxy S III camera is easily one of the best we've ever tested and that's definitely saying something. Coming on the heels of our last review, the HTC One S and it's camera, the Galaxy S III has a lot to live up to as a top billed smartphone on T-Mobile. With a 8 megapixel camera, f/2.6 lens and the ability to lock exposure and focus when holding down the shutter, the Galaxy S III performs very well. There is almost no shutter lag and it's performance is easily on part with the HTC One S.
The Galaxy S III includes what feels like some now de-facto standards for Android cameras including scene mode, macro focus, face detection, white balance, autofocus, panorama mode, HDR, burst shot, smile shot, anti-shake, and a timer. These days, Android smartphone cameras seem to have the same set of robust options as the point and shoot crowd of digital cameras.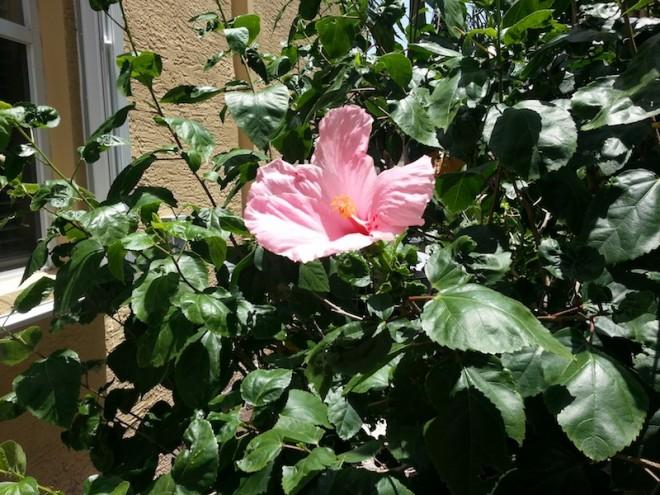 If we have one caveat on the Galaxy S III camera, it was video mode and the continuous autofocus of the camera. It was subtle, but noticeable to us while filming and while autofocus is a feature we don't mind in video, on some videos it appeared to try autofocusing more than necessary. The rear camera features 1080p video, with the front-facing camera capturing in 720p. The Galaxy S III camera sits at the head of Samsung's current cache of phones by far.
As I compare to the HTC One S, I also compare all smartphone cameras these days to the iPhone 4S, my favorite smartphone camera on the market. The Galaxy S III, like the HTC One S comes close, but still doesn't get "there." In this regard, it's all personal preference and my choice of the iPhone 4S camera as the "best" in my own personal smartphone staple has little to do with OS and more to do with the resulting shots as they appear on my screen. All that being said, if I removed the iPhone 4S from the available choices, the Galaxy S III and HTC One S both provide great shots for a smartphone camera and the list of available features on the SIII mean you'll have plenty of options at your disposal to capture the "perfect" image. You'll likely never be let down by the SIII camera so long as your expectations for a smartphone camera don't reach DSLR quality. I was more than pleased with color results, indoor and outdoor quality along with low-light shots. I'm not a professional shooter, so phrases like "purple-fringing" and various exposures and white balance are a foreign language to me. I judge photos by looking at them on my computer and if they look good, I'm happy. In that regard, the Galaxy S III was more than impressive.
Speed: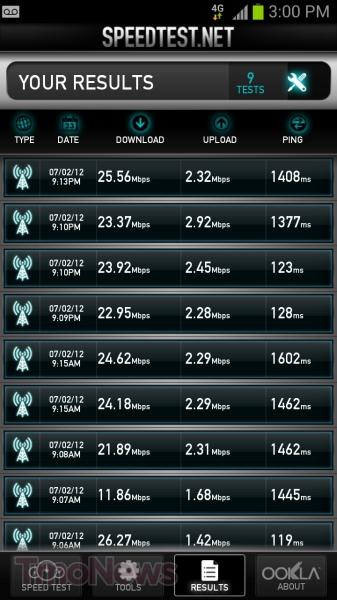 Unfortunately, I managed to delete some early tests of the Galaxy S III I took right when I received the phone, but tests I took today thankfully introduced the same set of awesome results I've become accustomed to in my area. Speeds exceeding 20+ Mbps on T-Mobile's 42Mbps are normal for me inside my house and around the Palm and Broward county areas of South Florida. In fact, of the tests I took today, only one registered a speed below 20Mbps.
While I wish I had the first set of test results to compare, the results from the second round of speed tests tell me everything I need to know, the Galaxy S III is a speed demon. I've long thought of the Galaxy S Blaze 4G as the resident "top dog" on T-Mobile's HSPA+ 42Mbps network, but I believe it's now been dethroned by the Galaxy S III. This is definitely the fastest device I've used on T-Mobile's network and the most consistent. This device grabs hold of a signal and never lets go. It's an easy recommendation on the speed front.
Call Quality and Battery:
Call quality was excellent, the speaker is loud and the signal holds on for dear life. I could absolutely end this entire section on call quality right there. The Galaxy S III is a knockout device that easily shows all that the T-Mobile network can do and does it with great call clarity.
Battery life on the Galaxy S III was again, very good. The 2,100mAh battery-powered the device through a single day, though I'd be pretty close to empty by midnight. The Galaxy S III is billed as having 8 hours max talk time, 300 hours max standby time and I'd say I got pretty close to 8 hours of total use. It's always hard to determine a perfect review of battery life as I tend to us the phone more than I would in everyday life as I test out the bevy of features. Still, I have no concerns over powering through the day on the SIII. If you're worried, thanks to Samsung leaving the SIII untouched across the globe, picking up extra batteries and chargers are easy to make sure you never have to worry about running out of juice.
Galaxy S III Extras:
From its introduction back in early May, the Galaxy S III was billed as having some device specific extras that would really help raise the profile upon launch. Among those are S-Voice, Popup Play, S-Beam, and Allshare. While I've only had time and opportunity to test the first two, I've heard plenty of positive news about the second two.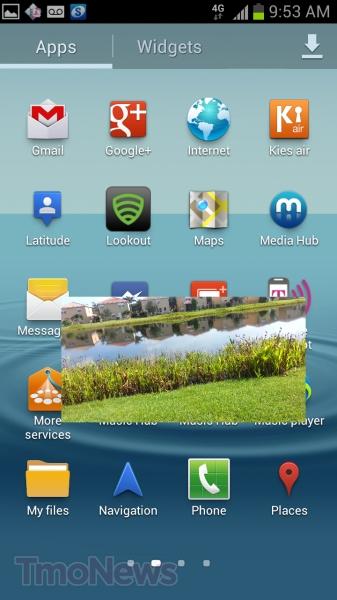 S-Voice is one of those things that we want to love, did love in some regard and in others, knew right away it needed a lot more work. I have to wonder how I may have talked about S-Voice if I had written and posted this review pre-Google I/O but that isn't the case and Google Now has easily stolen the Android voice assistance show. Comparatively, S-Voice looks like a beta compared to Google Now and that's not to say it's completely bad, but it definitely has a lot of maturing to do before I'd put them on equal playing fields. The question I have now is, where does Samsung take S-Voice from here? Google Now is a feature included by default in Jelly Bean and it's going to be a feature almost every Android user will want. Samsung won't be able to keep it out in favor of S-Voice, the negative feedback roar from their user base would be heard in space. Samsung has a lot of work cut out if they want to keep users focused on S-Voice over Google Now, but for the moment I have no idea how they are going to do that.
All that said, S-Voice performed well for me when I threw it some basic questions, not so well when I tried to raise the game. Simple questions like "How tall is Michael Jordan," or "What's the worlds tallest building" yielded no results. I asked S-Voice to convert 12 pounds to ounces and it had no idea what I was asking. It did however nail the capital of Florida. S-Voice is one of those things Samsung should emphasize is still a work in progress, because features like S-Voice, Google Now and Siri are terrific things to have on a smartphone and voice assistance is likely going to play a larger role in our future.
As for Pop-up Play, which allows for watching a movie or video while checking email, surfing the web or sending a message worked exactly as described. In fact, I couldn't help but be impressed by how cool it was, even if it's really just a novelty feature. Is this "real" multitasking on a smartphone? Maybe, but it's certainly cool. Pop Up Play only works with video that plays in Samsung's native video player, so it won't work with something you might watch on a third-party program, but that doesn't take away from how distracted I was while watching videos and sending emails. A very cool feature.
Conclusion:
If we take price out of the equation for the moment, the Galaxy S III is easily the first smartphone on T-Mobile you should look at. When we kick price back in, the HTC One S becomes a more attractive option, especially if you loathe TouchWiz, or are fearful of the Samsung's size and don't care to spend that much more money. Samsung offers great bang for the buck however, its beautiful screen, amazing T-Mobile network speeds and superb camera make it a tremendous value, even if it's priced higher than the competition. There is little question that once you put the Galaxy S III in your hand, it's going to be tough to put it down, so consider yourself warned.