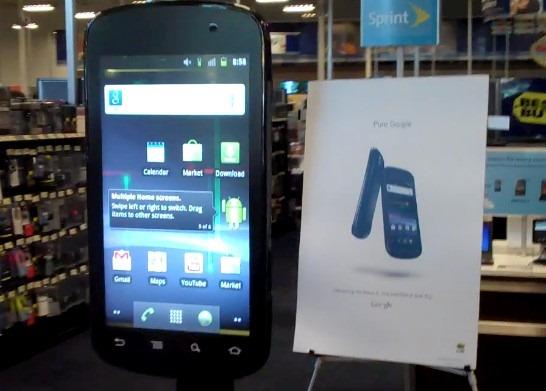 T-Mobile customers using a Nexus S device should be on the lookout for a possible Android 4.1 Jelly Bean update. We're urging a bit of patience as so far this news extends only to Nexus S devices overseas and Google has said nothing about US availability for any update today. However, Vodafone Australia is reporting the update for their customers will out sometime around 1:00pm AEST July 19th, which is actually July 18th in the US and it translates to around 11:00pm eastern.
On a similar note, SFR in France is also reporting the Jelly Bean update for Nexus S customers should begin arriving sometime on July 18th. So, we're hopeful that today may be the day, but this wouldn't be the first time a carrier got a software update timeframe wrong, so a little patience is definitely required now.
For now, we're taking this with a grain of salt until we can find something a little more concrete on US availability. If anyone gets an alert that a software update is available, make sure to scream it from the mountaintops.