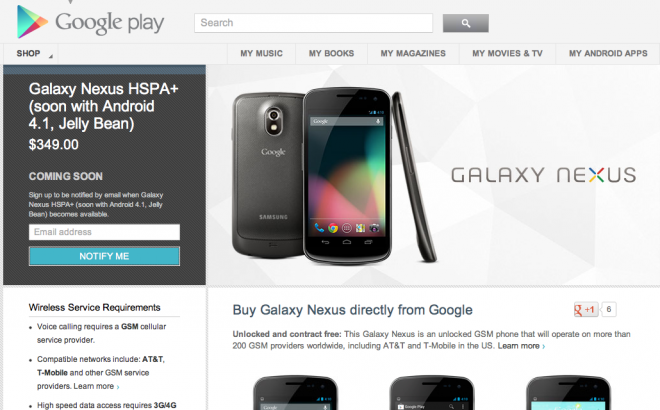 As noted by The Verge this evening, the Galaxy Nexus is now listed as "Coming Soon" in the Google Play store. Before we rush to conclusions, it's possible one of three scenarios is playing out:
Google is updating boxed handsets to Android 4.1 Jelly Bean
Obeying the preliminary injunction halting sales
Applying a software patch to avoid the ban
It's also possible they just ran out of handsets thanks to a whole bunch of sales post-Google I/O and early adopters eager to get a taste of Jelly Bean goodness. Whatever the reason is, you can't buy a Galaxy Nexus from Google Play now. Stay tuned as this one continues to play out.
The Verge via Google Play