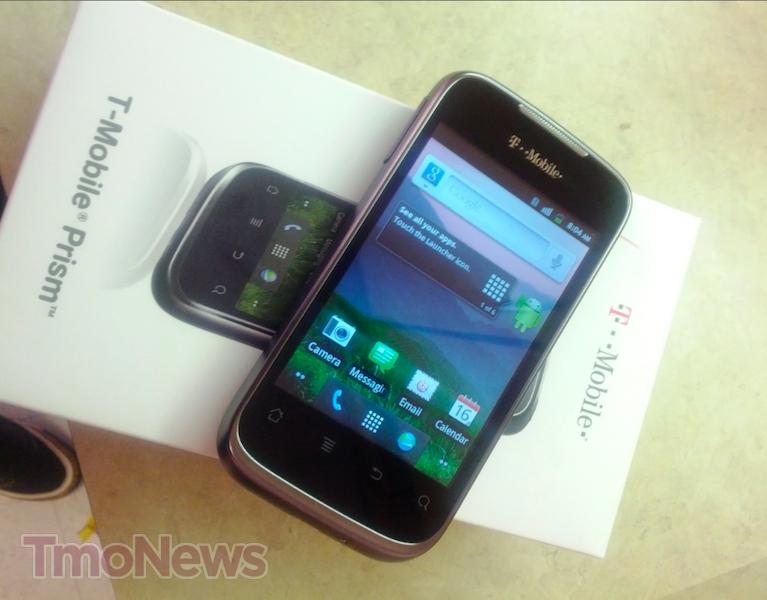 T-Mobile's next partner device with the good folks at Huawei, the T-Mobile Prism has already seen a soft launch in Walmart and Best Buy stores as of May 6th. The device isn't set to launch inside T-Mobile stores and T-Mobile's website until May 23rd, but we're not making you wait that long to get a look at the device itself. It's handily a mid-range handset that first-adopters will glance over. Still, we're told the phone exhibits almost zero lag and is a definite contender for T-Mobile's low to mid-range offering.
The T-Mobile Prism is a 3G devices with a 3.5? HVGA display running Android 2.3. "The Prism allows customers to enjoy variety of entertainment and Web browsing experiences including social networking sites and thousands of applications from Google Play."
I really hope T-Mobile's efforts at supporting Huawei's lower-end offerings pays off with release of the Ascend P1 S and Ascend D down the road.