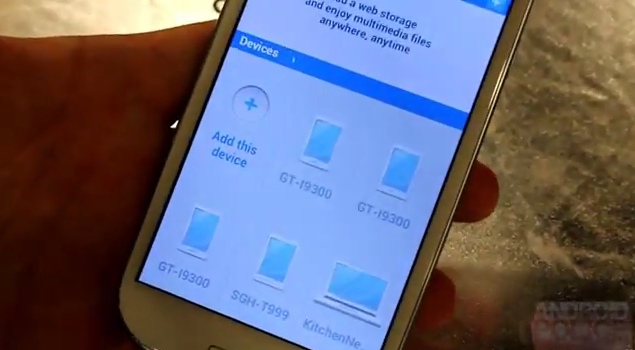 We've watched the SGH-T999 model number ever since we uncovered it back in January and now we're more excited about it than ever. Upon first discovery, we thought it could be the Samsung Galaxy Nexus, than we moved on to the Galaxy S Blaze 4G. Finally, we settled on what we've just noticed via a hands-on video walkthrough courtesy of the guys at Android Police, the Galaxy S III. It's hard to call anything concrete at this point and only other possibility for the T999 model number is the Galaxy Nexus however, the Galaxy Nexus isn't Wi-Fi Direct or DLNA enabled. I think we're looking at what is our best piece of evidence to date hinting at an upcoming variant of the T-Mobile Galaxy S III.
Still, we'll emphasize that this is hardly bulletproof evidence, but the T999 model number certainly looks to be more and more in the Galaxy S III camp. Come on Magenta, announce this sucker already!
You can see the full hands-on video below, or skip right to 5:53 for the image.
Hat tip to @drewtang1 for catching this!