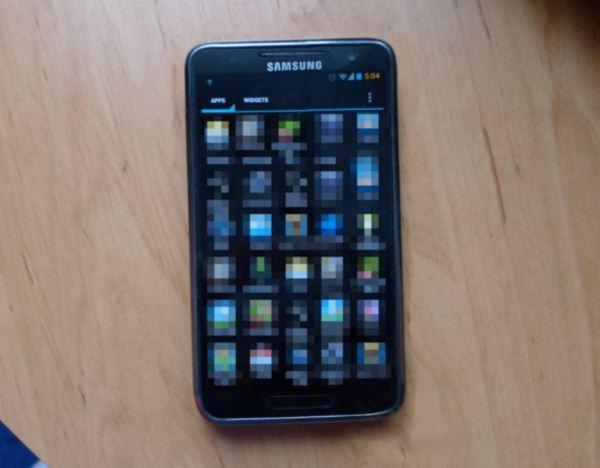 Here we go again as the world discovers yet another supposed Galaxy S III device hanging around in the wild and caught on camera. The image was reportedly taken by an individual currently testing the device, though absolutely no details were provided. We do see a classic Samsung design and the shape and size of the device does seem in line with earlier rumors. Previous rumors have indicated the GSIII will feature a home button and a five-row icon display which can be seen above even through the blocked out image.
So what makes us think this image is fakery? Well, the overlapped Samsung branding at the top for starters along with the non-parallel display at the top and bottom, and finally the broken blue line above the icons.
As it stands, we're decidedly unsure that this image is real and that this device is the now famously faked Galaxy S III. At this point, it doesn't look like anyone will get a chance to scoop Samsung as we wait for their official announcement and unveiling.