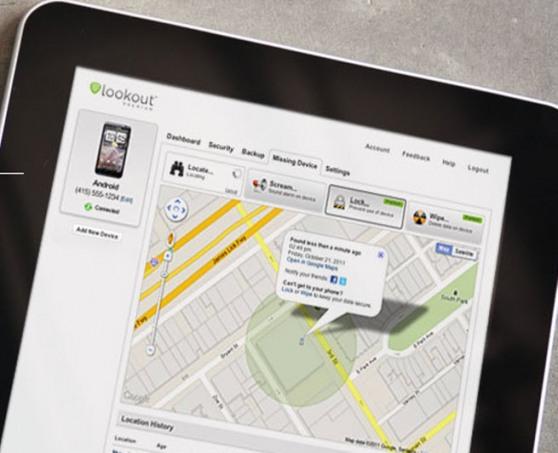 T-Mobile and Lookout Mobile Security have partnered up to bring "Scream tones" to T-Mobile customers to help find missing smartphones. Lookout's app is found on Google Play and already comes pre-loaded on numerous T-Mobile smartphones. With the new Scream tones you can pinpoint a missing smartphone on a map and then activate a loud noise such as a siren, train whistle, Star Trek "zooming sound," wolf howl, or a T-Mobile jingle. Once the alert is activated, the device will continue to scream until you find and deactivate the device.
"Smartphones and tablets are our most personal devices, and as consumers store more information on them, there's an elevated interest to protect them," said Torrie Dorrell, vice president of application, content and games, T-Mobile USA. "Lookout is a great fit for T-Mobile because the app is powerful yet easy to use, and it gives our customers protection across a range of mobile security threats."
The Lookout app already protects against malware, spyware, data loss, and device loss. The Lookout app has more than 15 million users in 170 countries across 400 mobile networks. The company says it is adding more than a million users a month.