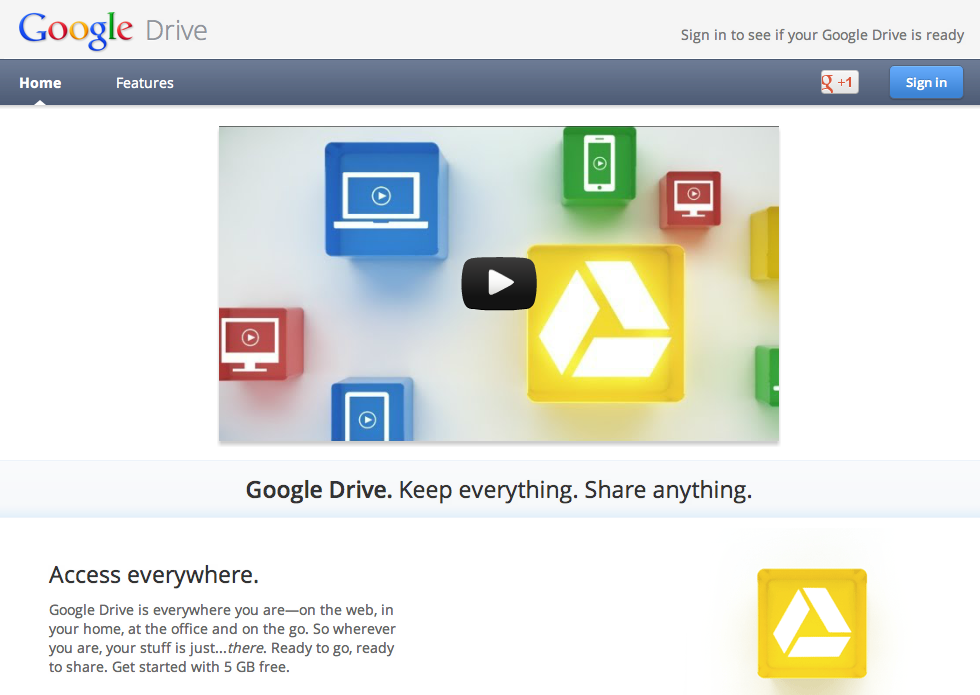 We haven't really covered much on Google Drive over the years as its long been rumored to come out, only to be pushed back and pushed back some more. That has all changed as Google officially unveils Google Drive, their Dropbox competitor and if you're a Google or Android fan, this may just be the service that has you kicking Dropbox to the curb.
The service will offer 5GB of storage space for documents, videos, photos, PDF's and other files and Google Docs is built-in to the service. Users will be able to upgrade to 25GB of space for just $2.49 a month, 100Gb for $4.99 a month or 1TB for $49.99 a month. Any additional storage added to Google Drive will automatically expand your Gmail storage to 25GB.
Google Drive, like Google Docs allows for real-time sharing of documents, adding and replying to comments and more. Google Drive will index by keyword, filter by file type as well as scanning documents to recognize images such as the Eiffel Tower.
Google says the app is "built to work seamlessly with your overall Google experience." The app is already available for PC, Mac and Android with an iOS app arriving soon. Check out the two videos below to get a closer look at Google Drive and see if Dropbox or Google will be your cloud service of choice.
Oh, and a little extra kicker to celebrate Google Drive, Google has increased free storage on all Gmail accounts to 10GB effective immediately.