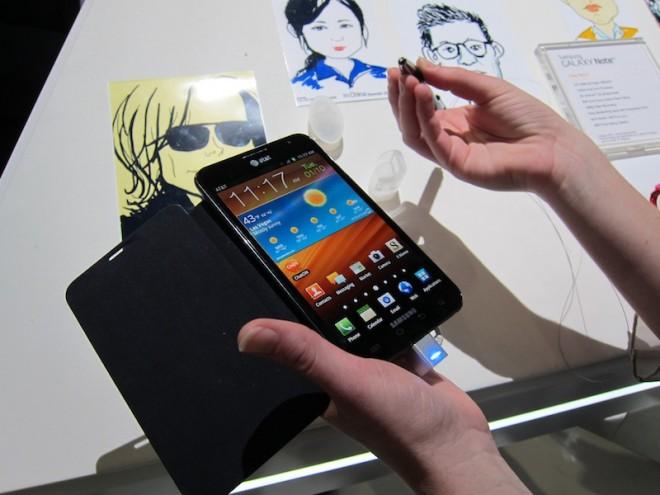 We first caught wind of this two days ago and took to Twitter to let the community know you can now run a AT&T Galaxy Note on T-Mobile, with some hacking. Thanks to the crazy smart members at XDA Developers, you can use the AT&T Samsung Galaxy Note (i717) and hack it to use T-Mobile's 4G network, albeit with some caveats. There are actually two steps required to carry out this task and both steps require you to have your hands on a Galaxy Note that is both rooted and unlocked.
The first step has you downloading a new modem profile and flashing the Galaxy Note via the ClockWork Mod app. Users should run the very latest Saurom Projekt Team ROM and don't forget when all of this is said and done, you'll need a data plan on T-Mobile. Second, just reboot the device. Once the Note awakens from its reboot and assuming everything went well, it's ready to work on T-Mobile's HSPA+ network.
Let's start with some words of caution and emphasize this is NOT a task to be undertaken by someone who doesn't have a complete understanding of the Android modding community. Second, T-Mobile's data speeds on the Galaxy Note are not up to par with 4G devices T-Mobile actually sells and supports. Signal strength is reported to be weak and download speeds are said to cap around the 5Mbps range. If the screen size of the Galaxy Note isn't really of importance to you, this hack shouldn't be either.
Proceed with caution and check out the video below and then head to the RootGalaxyNote.com link below to watch all the steps in action.