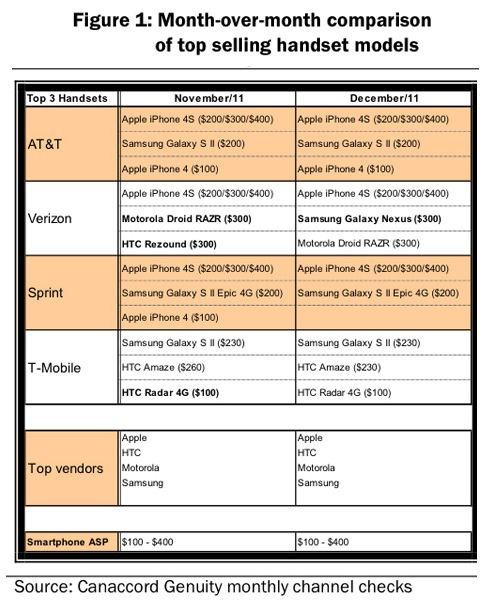 The top two selling smartphones for the last two months on T-Mobile are exactly what you would expect them to be, the Galaxy S II and HTC Amaze 4G. However, the third place finisher might surprise you — in the form of the HTC Radar 4G. First, let's go back in time thanks to the Canaccord Genuity report and turn our attention to July 2011 and the first, second and third best selling smartphones were the HTC Sensation 4G, HTC myTouch 4G Slide and Samsung Vibrant 4G respectively.
The same pattern continued for two more months until the Galaxy S II and HTC Amaze 4G were introduced in October, relegating the myTouch 4G Slide to third place and then we hit November where the HTC Radar 4G slides into third place.
Is it shocking that a non-Android phone took the third place spot at the tail end of the year? Not necessarily. Does it show that a mid-range Windows Phone in the form of the Nokia Lumia 710 has a place after all on T-Mobile's store shelves? It does seem to show that there is a market for mid-range windows phones on T-Mobile. I suppose we just have to wait and see how these numbers stack up over the next 6 months.