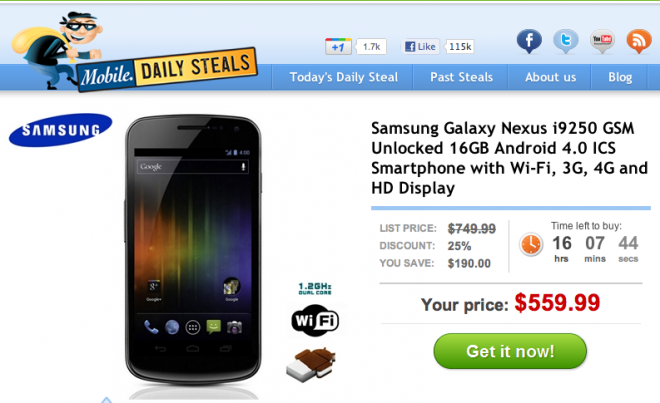 If you've looked or hoped for a price drop on an unlocked version of the Samsung Galaxy Nexus to add some Ice Cream Sandwich into your life, DailySteals.com has a special just for you. For the next 16+ hours you can grab an unlocked Samsung Galaxy Nexus i9250 16GB for just $559.99. The daily deal price is right in line with what the phone would have cost you out of contract had it launched on T-Mobile as a supported device.
Still, with CES right around the corner we're having a hard time pressing the "get it now" button, but for many of you, the price and the Galaxy Nexus are just right. We don't know how many of these DailySteals.com has in stock, but if you've got some extra room on the credit card after the holidays, give this some consideration.
Thanks everyone for sending this over!