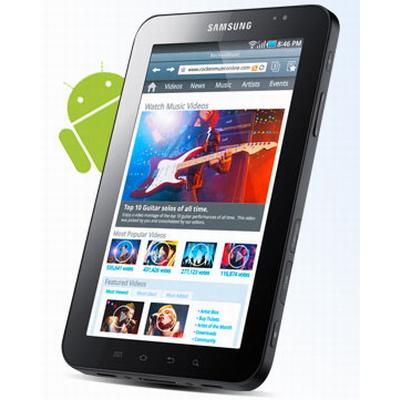 There is little question that at 47% of the smartphone market in the United States, Android is easily the most popular platform. It should come as little surprise then as we break down 47% of the market that Samsung, the biggest smartphone maker in the world as of Q3 2011, scores highest in brand preference. Following Samsung are Motorola, HTC and LG, along with Chinese manufacturers Huawei and ZTE. The latter companies stay at the bottom of the list due to the lower number of handsets they sell in the US.
Another interesting note discovered during the iGR survey was the 45% of Android owners who researched and specifically picked Android as their smartphone platform. Google's reputation accounted for 27% of those buying decisions. iGR bases their results on 2011 US smartphone sales data as well as profiling current Android owners. Head below for their full press release:
New iGR Research Shows Samsung as Most Preferred Android Device Brand Among Consumers
Consumer Surveys Also Show That 45 Percent of Android Users Researched the OS Prior to Purchase and Specifically Wanted an Android Device
AUSTIN, TX, Jan 20, 2012 (MARKETWIRE via COMTEX) — The popularity of the Google Android smartphoneoperating system (OS) has increased significantly in the last few years. New iGR research shows that, at present, 47 percent of U.S. smartphone users have an Android device, followed by 24 percent who own/use an Apple iPhone. Of the major brands supporting Android, Samsung has the highest brand preference among consumers, followed by Motorola, HTC and LG. ZTE and Huawei ranked toward the bottom of the brands studied, although note that these brands currently sell comparatively lower volumes in the U.S. market.
iGR's new research also shows that 45 percent of Android users researched the OS prior to purchase and specifically selected an Android device when they bought a new smartphone. It also appears that Google's reputation is driving Android sales — 27 percent of Android users said that they selected an Android smartphone because they believed that Google was a "reputable company" and therefore inferred that Android must also be reputable.
These findings, as well as others relating to consumers' Android brand preferences and impressions, are presented in iGR's new market study Android Brand Preferences: U.S. Consumers, published in January 2012.
"Understanding why consumers select specific brands and certain smartphones is critical to the success of OEMs in the highly competitive U.S. handset market," says iGR Research Analyst, Sarah Thoman, who authored the study. "While a user's current handset brand influences the selection of a new Android smartphone, many other factors also come into play. For example, handset display quality and functionality also highly influenced the smartphone purchase decision."
iGR's new study, Android Brand Preferences: U.S. Consumers, addresses several key topics:
The number of Android smartphones sold in the U.S. in 2011 (by
quarter)
Why consumers buy Android smartphones
The profile of the typical Android smartphone user
The handset features users like on Android smartphones
How consumers rank Android OEM brands and why
How the user's current device brand impacts that user's Android
smartphone purchase
Which Android OEM brands are associated with the major mobile
operators
About iGR iGR is a market strategy consultancy focused on the wireless and mobile communications industry. Founded by Iain Gillott, one of the wireless industry's leading analysts, in late 2000 as iGillottResearch, iGR is now entering its twelfth year of operation. iGR continuously researches emerging and existent technologies, technology industries, and consumer markets. We use our detailed research to offer a range of services to help companies improve their position in the marketplace, clearly define their future direction, and ultimately improve their bottom line.
iGR researches a range of wireless and mobile products and technologies, including: smartphones; tablets;mobile applications; bandwidth demand and use; small cell architectures; DAS; LTE; WiMAX; VoLTE; IMS; NFC; GSM/GPRS/UMTS/HSPA; CDMA 1x/EV-DO; iDEN; SIP; macro-, pico- and femtocells; mobile backhaul; WiFi and WiFi offload; and SIM and UICC. iGR is a member of the Rural Cellular Association.