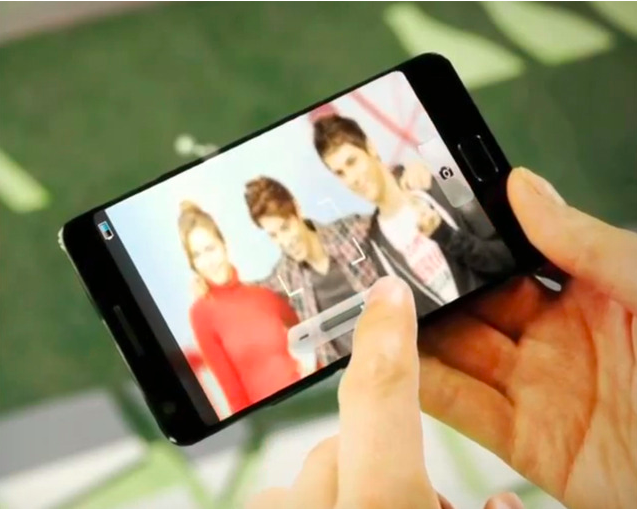 There's some interesting hype going around the internet this morning about a smartphone mockup that surfaced in Samsung's CES 2012 wrap-up video. If you hit the 7:10 mark, you'll note a mocked up looking smartphone unlike anything Samsung currently has on the market. It's likely nothing more than a photoshopped rendering, but given the super small bezel, rounded corners and the lack of info in the status bar — well, we're guessing this just a mock up. Still, plenty of speculation surrounds Samsung's expected Galaxy S III announcement at MWC next month, although some blogs are already speculating we're looking at the Galaxy S III in this video.
So is this Galaxy S III? The video itself shows the supposed Galaxy S III used to demo Samsung's camera viewfinder app and not anything related to a smartphone. In all honesty, it just looks photoshopped and mocked up, but it's worth nothing because…well because it just seems worth noting. In all likelihood, the internet is just getting hyped up over nothing at all.
Still, we're eager to see the Galaxy S III in the flesh and with just a month until MWC, we'll know soon enough if this is the real deal.
The Verge via Pocket-Lint