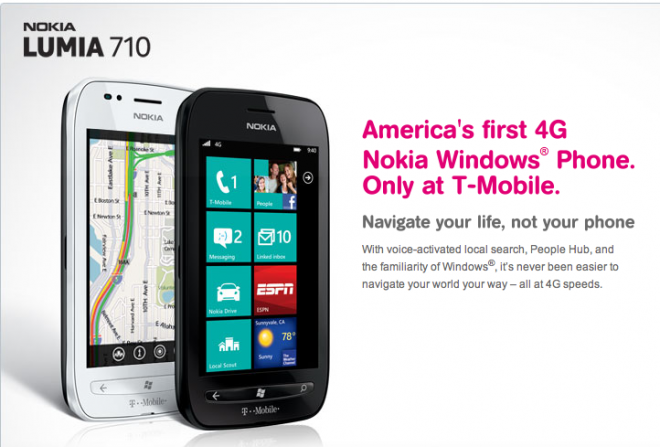 Does the prospect of a Nokia-powered 4G Windows Phone excite you? Do you want to learn more about it and sign up for notifications on availability? If you've answered yes to either one of those questions then check out T-Mobile's dedicated Nokia Lumia 710 page with a breakdown of features, an HD gallery and a complete spec breakdown.
Ok, you really don't need to visit the page to sign up for notifications since we know it's coming January 11th for $49.99 after mail-in-rebate but, visit the page anyway. You might learn something you didn't already know.
For a bit of extra fun we've included a walkthrough video taped at Wednesday's Nokia Lumia 710 joint press even with T-Mobile.