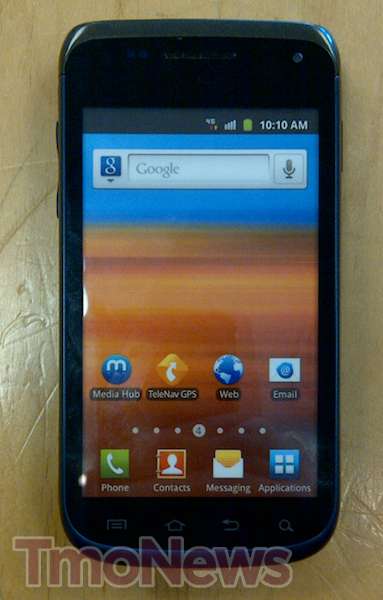 The Samsung Exhibit 4G is likely to fly under the radar of the Galaxy S II launch but still be a super solid addition to the mid-range Android line-up for T-Mobile. It  was just last week that we finally managed to learn the release name of the "Samsung Ancora" and at the same time get a quick look at the device through some leaked press images.
Well we're adding an even better "look" at the device with some leaked dummy phone images that have hit our inbox. Unfortunately we're just seeing the hardware and not any of the TouchWiz software and how the device handles the Android overlay. We're expecting to see the Exhibit II 4G launch with a 1.4GHz processor, 3.7″ WVGA display, 5 megapixel camera and of course T-Mobile's 4G network on board.
Rumor has the Samsung Exhibit II 4G launching on November 2nd, so pencil that in on your calendar if this one catches your eye. No word on pricing.