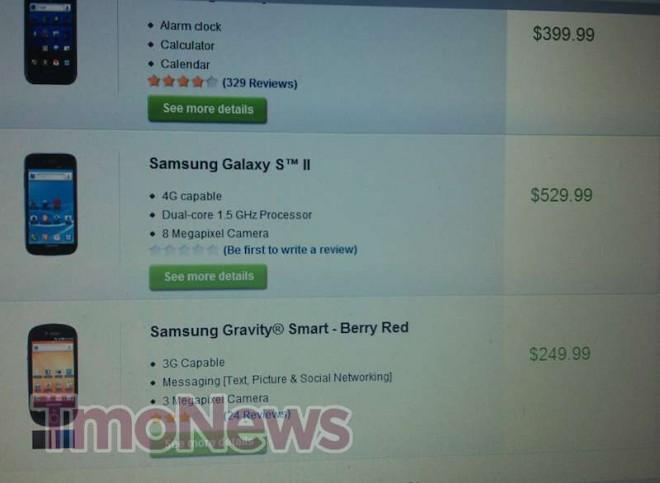 The timing on these leaked images couldn't be better as we are on the even of the Samsung Galaxy S II, HTC Amaze 4G pre-order bonanza. As it turns out it took us to the very last minute to get our own intel surrounding the full retail pricing of both devices as we're just hours away from T-Mobile throwing up pre-order pages.
For those of you looking to grab either of these devices sans contract here is what you are looking at:
Samsung Galaxy S II full retail pricing is $529.99
HTC Amaze 4G (either color) full retail pricing is $559.99
Now we go back to our regularly scheduled program as we wait for T-Mobile to push those pre-order pages live.