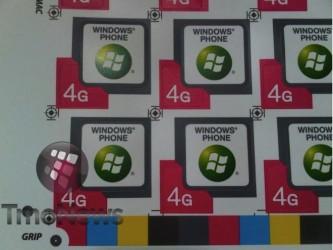 What a day, what a day.  I couldn't be happier about everything that will be covered in this post.  Let's start with the big news….. MANGO!  Unfortunately I can't give a specific date for when the HD7 will have Mango pushed to it, but just hearing that the update will be ready "in the coming weeks" is good enough for me.  Here is the quote from the Windows Team Blog:
For months, we and dozens of our partner companies have been laying the groundwork for the Windows Phone 7.5 update—and making solid progress. As a result, we now expect to start rolling it out in the next week or two. At that time, we'll also refresh the Where's My Phone Update? table to reflect the worldwide rollout status.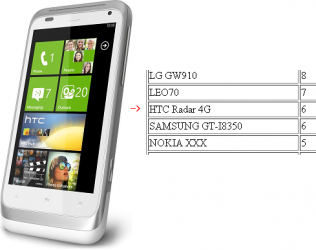 On to better news, it looks like those stickers (shown above) are going to be put to good use here pretty soon.  A very familiar device name, HTC Radar 4G, popped up into a recently Mango updated app, "I'm a WP7."  We surely think that this device is destined for T-Mobile, note the stickers (I love stickers!).  We also think that this device is slated for a late October/early November launch, or so a little birdie told us.  It's all very exciting, it really is.  I want one, with Beats by Dre please.