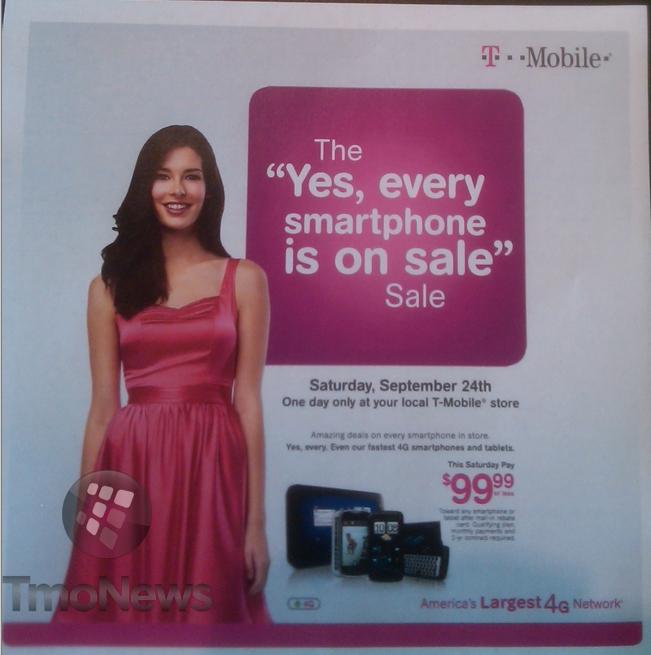 That's right it's Saturday and that means you should be heading down to your local T-Mobile store to learn all about their Value-plan sale, sale. We've broken the sale down, given you a guest post, showed you the prices and now it's your turn to decide if this deal is right for you. But wait, this is a one day only event so don't sit around and think about it, just head on down to your local store and learn all about T-Mobile's Value plans and see if they save you money!
Before you shrug off today's sale take a look at the list below and refresh your mind with pricing and required equipment installment plans for your desired smartphone or tablet. Perhaps another look will help you see a deal or we can always wait and see what T-Mobile cooks up over the holidays.
At the very least, you can take advantage of the buy two, get one accessory free sale.