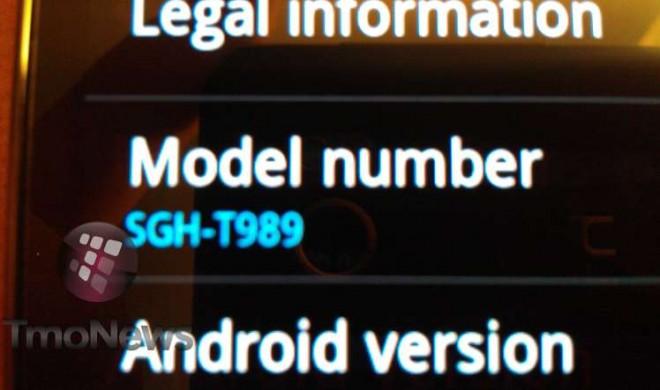 The vaunted Samsung Hercules is rumored to be T-Mobile's first HSPA+ 42Mbps device and if nothing else about the device grabs your attention, that fact alone should. Up until this point it's look, style, color and pretty much everything else has been a guessing game. Will it or won't it be a Samsung Galaxy S 2 model or variant for T-Mobile has been a question we've been asking ourselves almost daily since word first came down that this device existed back in May with the leaked 2011 roadmap.
Well now we've got pics and what we consider to be pretty concrete evidence that this is in fact a Galaxy S 2 model since it says Galaxy S 2 on the backplate of the phone. That's a dead giveaway if we have anything to say about it. Unfortunately none of these images shows off a lot about the phone including the Touchwiz Interface that is undoubtedly running over Android which we are so eager to see. We've got three pics for you along with a leaked shot that comes courtesy of Pocket Now this morning which shows the front of the Hercules which matches up quite nicely with our own shot of the front side.
So what do we know about it? Our ninja told us we are definitely looking at a 4.5″ inch display and the phone is fast, fast and fast. Netflix is preinstalled thankfully and we're told it works like a charm. The messaging, email and calendar app are amazing and much better than the stock Google offerings.
That's all for now but we know the phone is in the wild so let's all cross our fingers for a much more in depth look at the Samsung Hercules sometime soon!