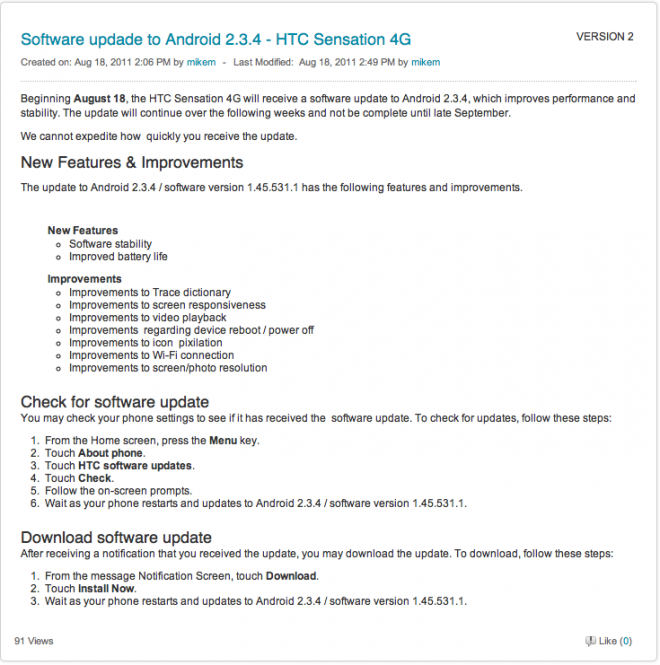 HTC Sensation 4G owners get a bit of good news today as T-Mobile begins pushing out an OTA update upping Sensation 4G devices to Android 2.3.4. Bringing a host of improvements this update will be a typical staggered rollout with all customers expected to receive the update by September 18th. While the T-Mobile support forum says "late September" we've been able to confirm that the rollout is expected to complete on September 18th. So what does Android 2.3.4 bring?
Software stability
Improved battery life
Improvements to Trace dictionary
Improvements to screen responsiveness
Improvements to video playbook
Improvements regarding device reboots
Improvements to icon pixilation
Improvements to Wi-Fi connection
Improvements to screen/photo resolution
As always you can check on your device to see if the update is already waiting by hitting About phone>HTC Software updates>Check and follow the on screen prompts if available.