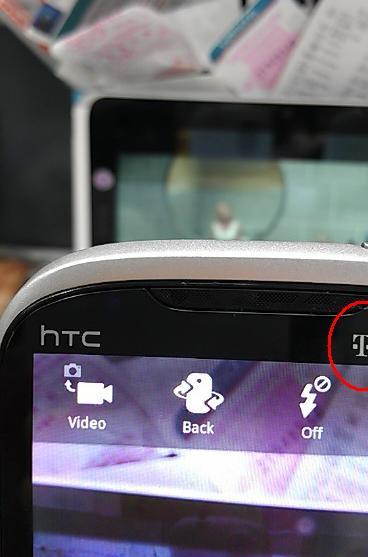 Conversations with our ninja's are always enlightening especially when the topics turn to an as of yet unreleased phone that is looking to really turn the T-Mobile lineup inside out. That's right we're talking about the HTC Ruby and it's 1.5GHz processor, 1GB of RAM, 16GB of internal storage running Android 2.3.4. Our sources are confident that this phone is a follow up to the HTC Sensation 4G as it has no myTouch branding on the preproduction units and "fits" most HTC Sensation 4G cases.
The 8 megapixel camera on the back combines with the 2 megapixel camera on the front to provide a superb camera experience just like the one that is found on the myTouch 4G Slide. The very same presets as the 4G Slide camera can be found on the HTC Ruby along with the dedicated camera button and dedicated video button. I have to say the Macro effects on this device are pretty sweet.
Fortunately all of these specs line up with our earlier reports regarding the HTC Ruby aka Amaze 4G and we're still not seeing any indication that this device is a part of the myTouch lineup of phones. However, we've been warned that the units currently in the hands of testers are preproduction units and everything is subject to change.
We're still confident that the October 26th rumored launch date is on track but we'd love to be 100% completely wrong on this and see this phone launch anytime before that. Anytime at all, even October 25th would be better.