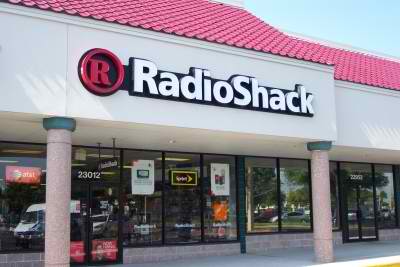 Update: T-Mobile just released a *newer* short statement addressing the Radio Shack morning announcement: 
After careful consideration, we decided that to in order to increase the effectiveness of our retail network and in line with our sales strategy, T-Mobile will exit RadioShack retail locations, effective September 15, 2011. We are currently focused on higher return national retailer opportunities and we expect to announce new channel growth in the coming weeks, which will more than double the number of RadioShack doors currently offering T-Mobile products and services.

Radio Shack posted their second quarter earnings early this morning along with an announcement they were incurring costs associated with the phase out of T-Mobile inventory. T-Mobile's deal with Radio Shack  will officially end on September 14th. Radio Shack then announced a new partnership with Verizon Wireless in lieu of T-Mobile which begins the following day, September 15th. Radio Shack will sell Verizon Wireless products in all 4300 of their company owned retail locations.
It was last April that Radio Shack partially blamed T-Mobile for their poor financial performance so the decision to end T-Mobile sales won't exactly come as a surprise. Personally I think Radio Shack should blame their decision to try and change their brand name to "The Shack" as the reason they have all but fallen off the map.