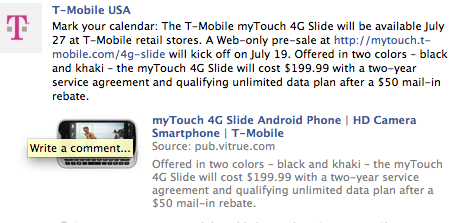 Update: Now this might make things a little confusing.  It's being reported that presale will begin on the 19th of July, with sources pointing to a non-existent press release.  Meanwhile, this little screen shot just hit our inbox showing that the presale (for web/telesales and care upgrades) begins the 20th.  Believe what you want, but I'm going with an official launch on the 27th.
Update: Back to the 19th for the presale.  T-Mobile officially made it official, Facebook official in fact.

While the unboxing video was a great way to tease us, I'm sure some confirmation will make our mouths water.  We have been saying that the myTouch 4G Slide will be available on July 27th, so we can't say we are terribly surprised about it's official launch date.  As PhoneScoop reports, however, the pre-order will start July 19th, which isn't much longer than a week away.  As expected, the myTouch 4G Slide will cost you $199.99 with a new agreement and maybe after some rebates.