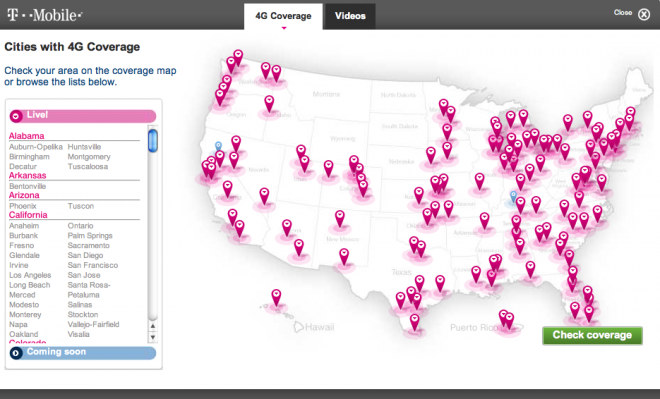 Hidden inside the press release of the myTouch 4G Slide announced this morning is the addition of 7 cities to T-Mobile's HSPA+ network. A very big welcome to:
Barnstable, Massachusetts
Chico, California
Lancaster, Pennsylvania
Ogden, Utah,
Redding, California
Vineland, New Jersey
Winchester, Virginia
Welcome to the HSPA+ family friends! With the addition of these markets T-Mobile's 4G network now reaches 190 markets and over 200 million people!