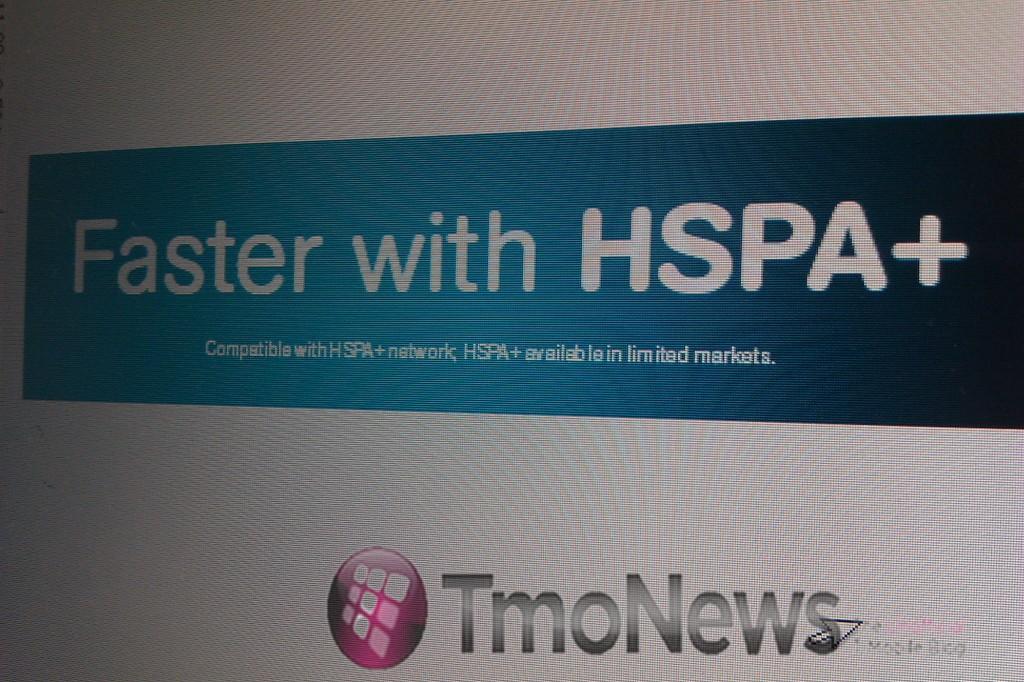 With the midnight announcement of additional HSPA+ 42Mbps networks there seemed to be a lot of confusion in the comments as to what cities had launched previously. Of course we provided the link to the last launch right in the post but we've decided to go one step further and give you the entire list of currently available markets. Well actually T-Mobile decided to do so and we're reposting it but either way, you can see every single city that has launched thus far. All 96 of them! Are you on the list?
Speed:
By doubling the speed of its 4G network in markets across the country, T-Mobile customers will have access to the fastest 4G speeds available from T-Mobile.
T-Mobile has seen average download speeds approaching 10Mbps with peak speeds of 27 Mbps on the T-Mobile Rocket 3.0 laptop stick – the company's first 42Mbps device.
T-Mobile's increased network speed capabilities will benefit its customers using 3G and 4G devices for data services, as the backward compatible network pushes the limits of 3G and 4G devices to achieve maximum speed performance.
T-Mobile's HSPA+ 4G network is poised to continue its aggressive evolutionary path to deliver speeds on par with LTE.
Breadth:
In 2011, T-Mobile will increased 4G network speeds to 150 million Americans by mid-year.
Currently, increased 4G speeds (HSPA+ 42) are available in 96 markets across the United States including:
Akron, OH
Albany, GA
Albuquerque, NM
Athens, GA
Atlanta, GA
Auburn, AL
Augusta, GA
Austin, TX
Bentonville, AR
Boulder, CO
Brownsville, TX
Canton, OH
Cape Coral, FL
Charleston-North Charleston, SC
Chattanooga, TN
Chicago, IL
Cleveland, OH
Colorado Springs, CO
Columbia, SC
Columbus, OH
Corpus Christi, TX
Dallas, TX
Deltona-Daytona Beach-Ormond Beach, FL
Denver, CO
Detroit, MI
Durham, NC
El Paso, TX
Fayetteville, NC
Florence, SC
Fort Collins, CO
Fresno, CA
Gainesville, FL
Gainesville, GA
Greeley, CO
Hickory-Lenoir-Morgantown, NC
Honolulu, HI
Houston, TX
Jacksonville, FL
Killeen, TX
Lakeland, FL
Las Cruces, NM
Las Vegas, NV
Long Island, NY
Los Angeles-Long Beach-Santa Ana, CA
Macon, GA
Madera, CA
Mayaguez, PR
McAllen, TX
Merced, CA
Miami, FL
Myrtle Beach-Conway-North Myrtle Beach, SC
Napa, CA
New Orleans, LA
New York, NY
Oklahoma City, OK
Olympia, WA
Omaha, NE
Orlando, FL
Oxnard-Thousand Oaks-Ventura, CA
Palm Bay, FL
Palm Coast, FL
Panama City, FL
Phoenix, AZ
Pittsburgh, PA
Ponce, PR
Portland, OR
Pueblo, CO
Reading, PA
Riverside-San Bernardino-Ontario, CA
Sacramento-Arden-Arcade-Roseville, CA
Salinas, CA
Salt Lake City, UT
San Antonio, TX
San Diego-Carlsbad-San Marcos, CA
San Francisco-Oakland-Fremont, CA
San Jose-Sunnyvale-Santa Clara, CA
San Juan, PR
Santa Barbara-Santa Maria-Goleta, CA
Santa Cruz-Watsonville, CA
Santa Fe, NM
Santa Rosa-Petaluma, CA
Sarasota, FL
Savannah, GA
Seattle, WA
Sebastian, FL
Spokane, WA
Tampa, FL
Tulsa, OK
Valdosta, GA
Vallejo-Fairfield, CA
Virginia Beach-Norfolk-Newport News, VA
Visalia-Porterville, CA
Waco, TX
Warner Robins, GA
Wichita, KS
Wilmington, NC
T-Mobile's nationwide 4G network (HSPA+ 21) currently reaches 184 markets and more than 200 million people.
Choice of 4G Devices & Experience:
Customers can choose from a variety of 4G devices currently available and coming later this spring, including:

4G Smartphones:  the Galaxy S™ 4G, the T-Mobile® myTouch® 4G, the T-Mobile® G2® with Google™, the T-Mobile Sidekick® 4G™, the T-Mobile® G2x®™ with Google™, HTC Sensation™ 4G and the upcoming BlackBerry® Bold™ 9900.
4G Tablets: the Dell™ Streak™ 7 and the T-Mobile® G-Slate™ with Google™ by LG.
4G Laptop Sticks: the T-Mobile Rocket® 3.0, T-Mobile's first HSPA+ 42-capable device, the Rocket™ 2.0, T-Mobile's first HSPA+ 21-capable device, the T-Mobile Jet® 2.0 and the prepaid T-Mobile Rocket 4G.
4G Netbook & Mobile Hotspot: the Dell™ Inspiron™ Mini 10 4G netbook and the T-Mobile 4G Mobile Hotspot

By doubling the speed of its 4G network, T-Mobile customers will have access to the fastest 4G speeds available from T-Mobile as well as increased network capacity and reliability.