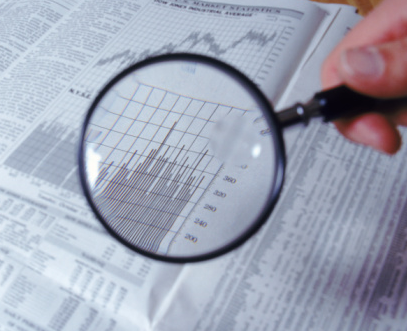 T-Mobile reported their first quarter 2011 results this morning ending up with a net customer loss of 99,000 in the first quarter compared to 77,000 in the first quarter of 2010. T-Mobile USA now serves 33.63 million customers at the end of Q1 2011 down from 33.73 million at the end of the fourth quarter of 2010. Contract customer losses of 471,000 in the first quarter were the "primary driver" as T-Mobile suffered due to competitive pressure. The prepaid market continues to be a T-Mobile strength with 372,000 net customer additions. T-Mobile currently has 9.1 million customers using 3G/4G smartphones which is a net increase of nearly 1 million in the first quarter of 2011. T-Mobile's 4G network currently covers over 200 million people in 170 markets with upgrades to HSPA+ 42Mbps currently underway. T-Mobile hopes to have more than 140 million people covered by the faster speeds by mid-2011.
"We continue to drive our strategy and lay the foundation for improved future performance and have seen some positive trends in the quarter as evidenced through data ARPU growth rates," said Philipp Humm, President and CEO of T-Mobile USA. "The success in our data business has been driven by our 4G network message, our compelling 4G device offerings and our attractive data plans; however, we still have challenges facing our business as evidenced by high contract churn and contract customer losses in the first quarter of 2011."
There was of course, a choice quote about the upcoming AT&T deal:
"The first quarter shows a mixed picture with positive trends in the development of data ARPU. Our deal with AT&T announced a few weeks ago will not change the focus of our US business. Until the closing of the deal, T-Mobile will continue to challenge its competitors and compete aggressively in the US market," said René Obermann, CEO of Deutsche Telekom.
Some T-Mobile first quarter 2011 highlights:
On March 20 2011, Deutsche Telekom AG and AT&T Inc. entered into a definitive agreement under which AT&T will acquire T-Mobile USA from Deutsche Telekom in a cash and stock transaction valued at approximately $39 billion, subject to adjustment in accordance with the agreement. The agreement has been approved by the Board of Directors of both companies, and is expected to provide an optimal combination of network assets to add capacity and provide an opportunity to improve network quality in the near term for the customers of both companies. In particular, the transaction is important to address spectrum constraints and gives T-Mobile USA customers a clear path to take advantage of new generation LTE (Long Term Evolution) services. The transaction is expected to close in the first half of 2012, subject to regulatory approvals and other closing conditions. As part of the transaction, Deutsche Telekom will receive an equity stake in AT&T that, based on the terms of the agreement, would give Deutsche Telekom an ownership interest in AT&T of approximately 8 percent and one seat on the AT&T Board of Directors.
In the first quarter of 2011, T-Mobile unveiled a broad lineup of leading devices including the new Dell™ Streak™ 7 – the first 4G tablet in the U.S., the Galaxy S™ 4G – the fastest 4G smartphone running on America's Largest 4G network, the T-Mobile myTouch® 4G, the T-Mobile G2® with Google™, and mobile broadband products such as the Rocket™ 2.0 Laptop Stick and the Dell™ Inspiron™ Mini 10 4G netbook. In addition, T-Mobile recently launched the T-Mobile Sidekick® 4G™ by Samsung, the T-Mobile G2x™ with Google™ by LG, and the T-Mobile G-Slate™ with Google™ by LG.
On January 6, 2011, at the 2011 International Consumer Electronics Show, T-Mobile USA President and CEO Philipp Humm highlighted the company's network leadership, supported by Nielsen data confirming that T-Mobile USA delivered on average the fastest wireless data performance in the top 100 U.S. markets during the second half of 2010.
On January 6, 2011, T-Mobile USA Chief Operations Officer Jim Alling announced a new structure for T-Mobile USA's field teams designed to shift business responsibility and accountability closer to customers.Twenty-three geographic regions will each be led by a Vice President General Manager (VP GM) with full profit and loss accountability. Each VP GM will have direct responsibility for all sales across all channels in a region, including business sales.
On March 16, 2011, T-Mobile USA was recognized by the Ethisphere Institute as one of the 2011 World's Most Ethical Companies, which marks the third consecutive year that T-Mobile USA has received this distinction. This is a significant achievement and recognition of the compliance/ethics/governance program at T-Mobile USA, showing commitment to ethical leadership and corporate social responsibility. T-Mobile USA was also the only US wireless telecommunication service provider listed this year.
On April 26, 2011, T-Mobile USA's G2x with Google by LG was named the best Android smartphone in America by PC Magazine. According to the publication, "The loaded T-Mobile G2x with Google is the fastest, smoothest Android smartphone available today."
If you enjoy financial numbers you can head on over to Yahoo News and read the entire financial breakdown.