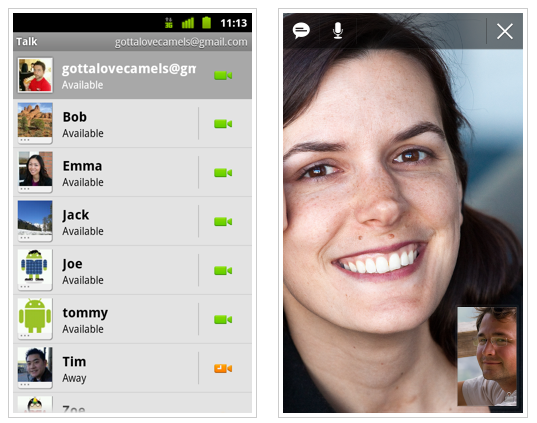 Not to be forgotten in our news cycle is the release of Android 2.3.4 which will start shipping to Nexus S devices in the coming weeks. By hooking up through your Gmail and Google Talk friends list, Android 2.3.4 is launching video chat whether they are on a compatible Android tablet or phone or over the computer. Video chat will (thankfully) take place over 3G, 4G and Wi-Fi connections.
In your Google Talk friends list, look for the voice or video chat button, touch it and connect with the person! If you need to jump back into your homescreen for a minute, no problem as the video will pause and pick right back up when you re-enter the conversation.
Check out the video below as Colin walks you through Google video chat. Android 2.3.4 is rolling out to the Nexus S over the next few weeks with other phones coming soon.