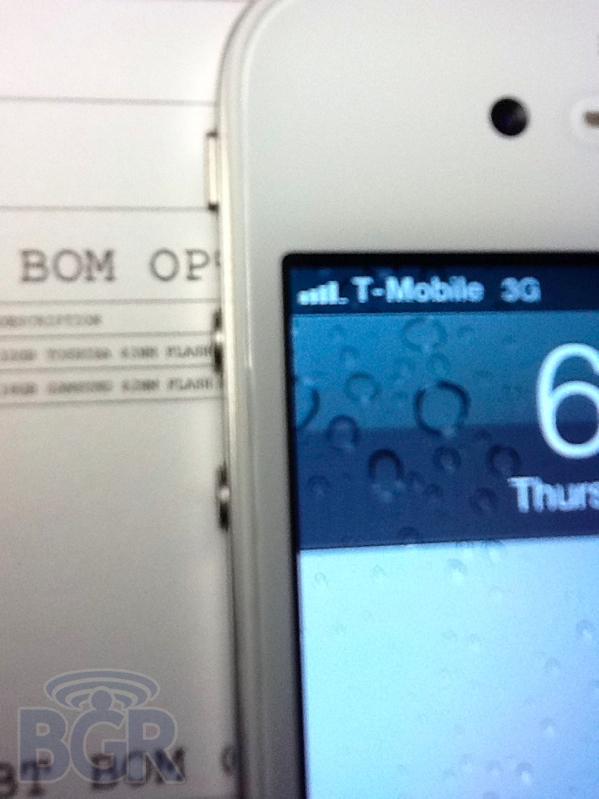 Is this? Could it be? Is it real? That's right, the above images provided to BoyGeniusReport by famed iPhone hacker Chronic show that Apple is testing an iPhone 4 with T-Mobile compatible AWS frequencies. The internal model is N94 which references the N92 Verizon Wireless Model and the standard GSM model as N90. The actual iPhone pictured is running a test version of iOS as it includes internal apps such as Radar and Apple's employee directory app. BGR points out that the proximity sensor on the above prototype looks different than that of the white retail model slated to come out later this month.
The obvious question here is, what happens to an upcoming iPhone 4 on T-Mobile USA now? Is Apple just testing the T-Mobile radio for integration in future iPhone devices or did this all happen prior to any news of an AT&T/T-Mobile merger.
The good news? It looks like in any case the iPhone 4 will find it's way to T-Mobile customers in one way or another. Of course, it could be with the AT&T banner.
You can expect the entire tech blogosphere to keep an eye on this one!
Peep the whole gallery over at BGR.com.