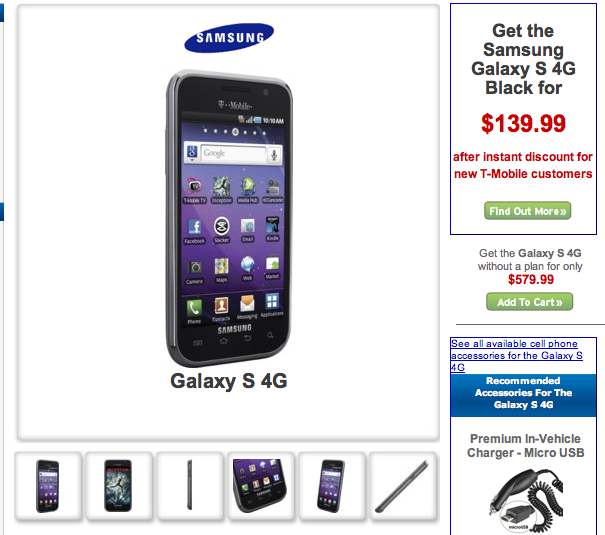 The Galaxy S 4G will officially drop on February 23rd but if you're looking to get your orders in right away, Wirefly has you covered with a pre-order going on right now! New customers can take advantage of this pre-order for $139.99 and existing customers looking to upgrade can do so at the $149.99 price point.
Along with the pre-order Wirefly has what I believe is the distinct honor of posting the first walkthrough video of the Galaxy S 4G and we've got part one up now while they are working on part two which we'll add to this post as soon as Wirefly sends us a link! Check out the video below!
Place your pre-orders at Wirefly.com!