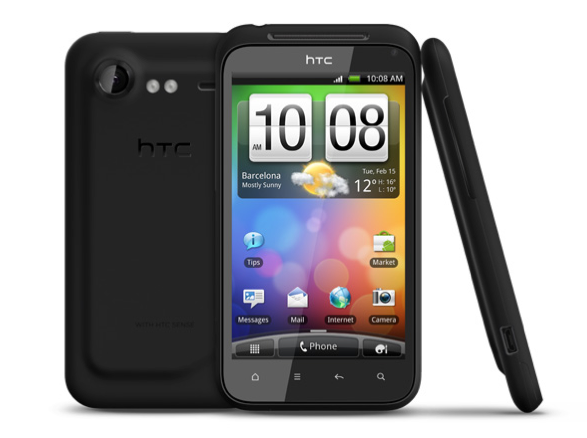 This is one of those articles that's full of pure speculation and a whole lot of hope. Earlier today HTC at Mobile World Congress unleashed a multitude of upcoming phones, some very exciting and some not so much. However, two caught our eye as their specs on the HTC website listed AWS bands and that always catches our attention. Now let's just put up the major disclaimer, having AWS bands absolutely positively does NOT guarantee a T-Mobile launch. That being said it does make it possible that a US launch could happen sometime in the distant or not so distant future.
The HTC Incredible S has a 1 GHz second generation Snapdragon processor, 4-inch WVGA screen, 8 megapixel camera, front facing 1.3 megapixel camera and is capable of recording HD video in 720p.
The HTC Flyer is a 7 inch tablet with 1024 x 600 resolution but what's the really great spec on this Tablet is the 1.5 GHz single-core CPU, 1 Gb of RAM plus 32GB of internal flash storage. Running a tablet-optimized version of Sense that also have a pressure sensitive stylus capability.
The bottom line is that both of these devices enjoy the possibility of running on the T-Mobile 3G/4G network but nothing is certain and I would keep your expectations tempered until we hear word from the mothership.
Still, we've got some videos for you to enjoy!