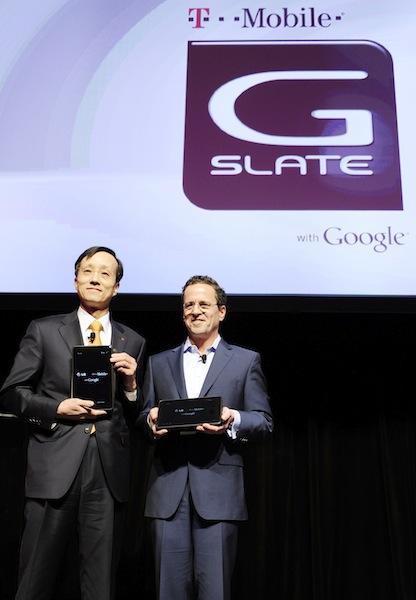 Warning: Lots and lots of pictures ahead!
So what's one more T-Mobile event keynote post, you guys eat this stuff up! This time we're giving you the whole event in pictures; having already given the salient points from the days events this time we are doing it via imagery!  It's interesting for sure to see these images and get a glimpse as to what T-Mobile has in store for their network, even if their device announcements were a little on the disappointing side. When I say disappointing though, I don't mean the devices themselves that were announced, rather the volume of device announcements. With Verizon launching 10 devices alone yesterday it's frustrating to see T-Mobile say "we are getting 25 handsets this year that support 4G against Verizon's 10, but we aren't going to show them today."
I thoroughly enjoyed the T-Mobile event and even moreso meeting plenty of the folks responsible for the network we know and love. However, I would have preferred more of an announcement scattered around devices rather than network. The network gets the press, but the phones get the buzz and that's what we care about in the end, what phone we'll end up using. Show me the phones!
[nggallery id=27]