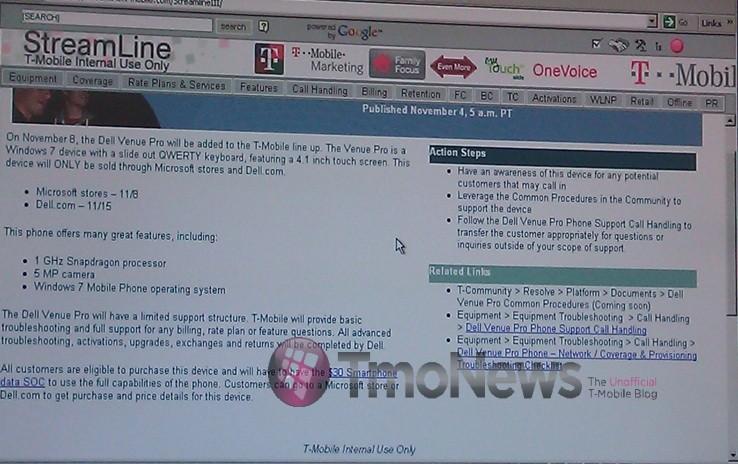 Updated: Updated the post to include the internal image verifying the release dates!
The Dell Venue Pro will be available from Microsoft on November 8th and from Dell on November 15th according to information we just received, though no word on pricing was available. The Microsoft channel likely includes their limited selection of retail stores and their online offerings while Dell will sell the device directly from Dell.com. Having gone "hands on" with the Dell Venue Pro at Microsoft launch event (though I say "hands on" sparingly considering we weren't allowed to handle the device) I can say it was incredibly responsive and the Dell representatives looked to be making out pretty well on the Qwerty keyboard. This device will definitely appeal to the Windows Phone 7 fan that opts away from the HD7 and it's larger 4.3-inch screen.
Check out the "hands on" video below to take a closer look at the Dell Venue Pro.