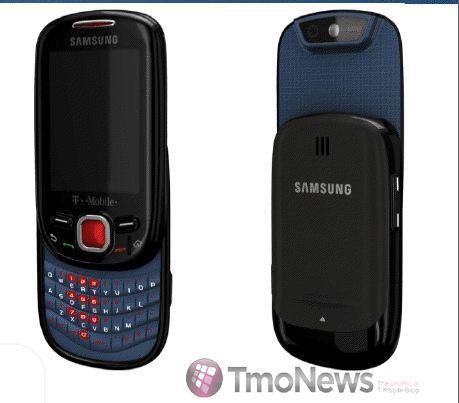 For those of you who aren't yet in the Android/Blackberry/Windows Phone/iPhone/Smartphone camp, T-Mobile has still got you covered. T-Mobile and their mighty fine manufacturing partner Samsung are set to release 3 handsets this coming summer covering a range of designs. First, we have the T359 shown above which will replace the aging T349. Coming with a 1.3 megapixel camera, full html browsing and oddly added in, active sync exchange mail support. Kind of an interesting addition to the device but hey, whatever floats your boat. All these phones will find a home in T-Mobile stores right June 23 of this very year.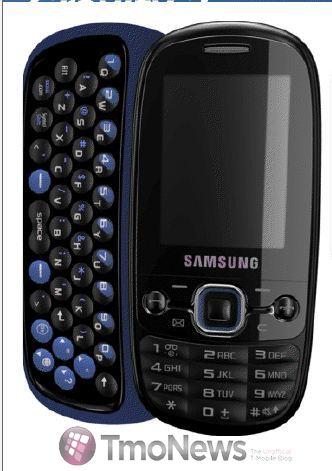 The T479, pictured above will replace the Gravity 2 and will conveniently be known as, drum roll please…the Gravity 3! With a 2.0 megapixel camera, HSDPA 3.6 3G support and as one of the better selling franchises in T-Mobile history, the Gravity 3 has plenty of mass appeal. Originally, we had heard of two-color variation, Indigo and Rum, however as soon above we know one to be the blue/black combination but no word on if the Rum variant is still forthcoming.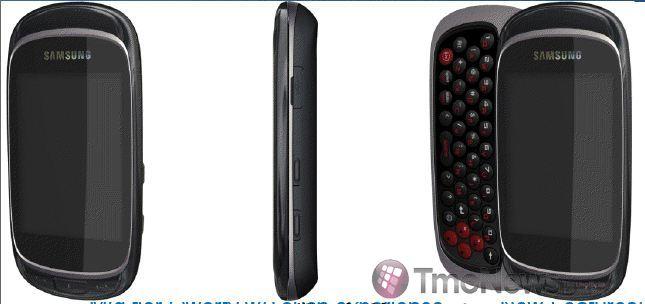 The last but certainly not least of the tri-fecta of upcoming Samsung devices is the T669. With a resistive touch screen, onboard Dolphin browser and a 2.0 megapixel camera the T669 is certainly a phone that strides the thin line between smartphone and dumbphone. Apparently this phone with also have an "optimized" version of Touchwiz, whatever that means as Touchwiz certainly failed to find its niche after the Behold 2 dropped.