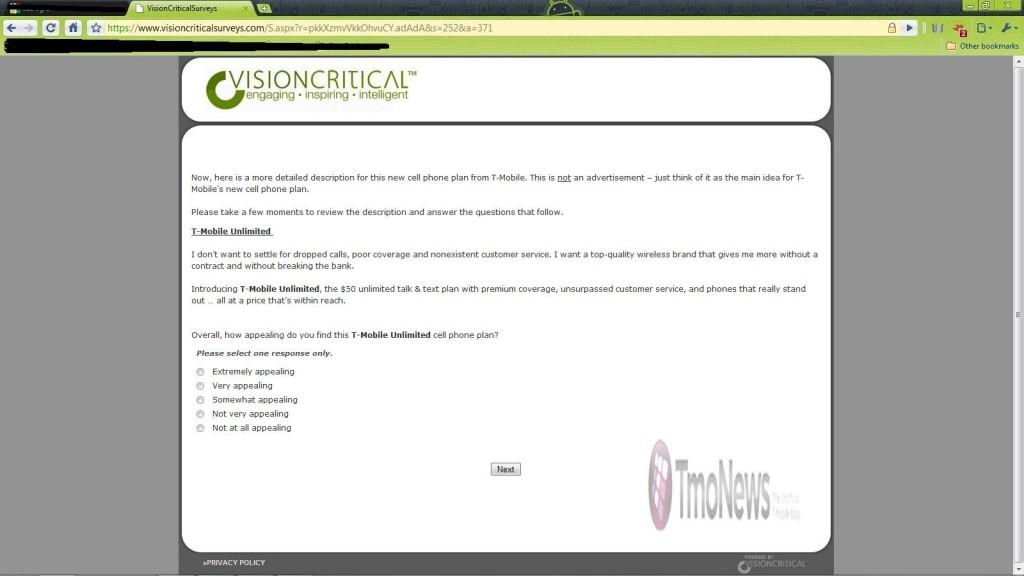 We can't say we are 100% confident in this launching, but based in part on the screen shot above, a couple of tips we've received this week and our own ability to see the future,  we're thinking it's looking good.  What we're picking up here is that T-Mobile will be launching a $50 talk/text plan that is a pre-paid, no contract, that allows you to choose from any device in the T-Mobile lineup.  Actually, this sounds like a Flex-Pay type plan where you pay in advance but this time it's for unlimited minutes and unlimited text.  We can't yet speak to any sort of data add-on but this sounds very much like the recently launched AT&T $60 go-phone plan which is a similar unlimited Talk/Text offering.
We're shooting off emails looking for more info but what say you.  Would you jump on a $50 talk/text plan even if data weren't an option?  What do you think?
Thanks Archangel52005!!
Hit the jump for one more pic!