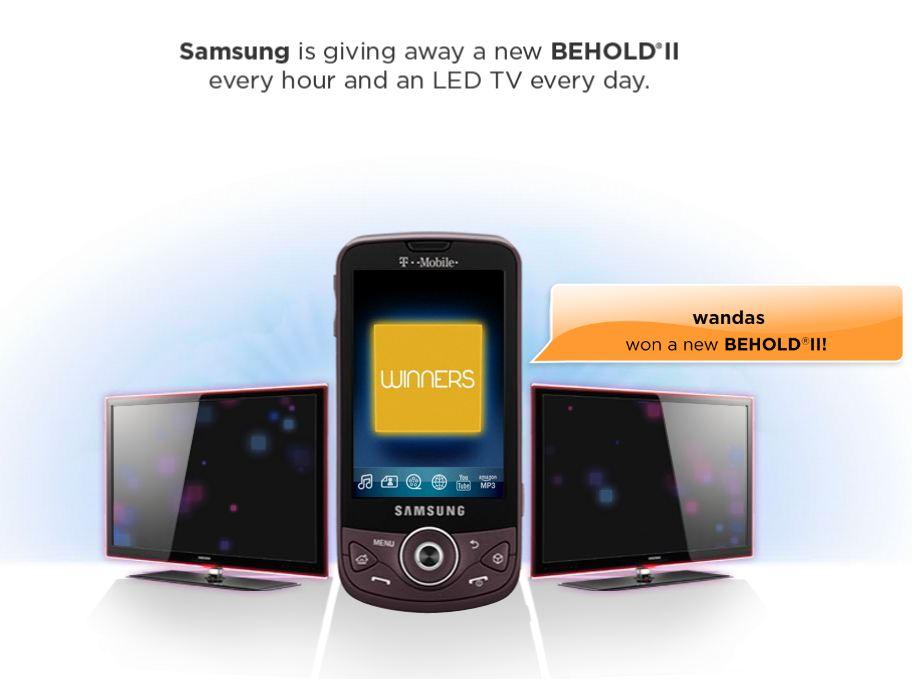 Maybe the Android packing, Touchwiz touting Behold 2's price tag just wasn't doing it for you, even if your mouth was watering over all the Android and Samsung goodness.  Well, now you have a shot at winning one for that oh so special price of free.  Samsung is running a promotion to giveaway a Behold 2 every hour, on the hour, until December 23rd, and a LED TV every day.  Sounds like a sweet deal to me, and all it will cost is a moment of your time, and maybe an email or two.  If my math is correct, they have a total of 840 Behold 2s for the whole promotion (and 36 TVs).  So why don't you head on over and try to snatch yourself up a holiday gift!
Samsung's Be A Winner Giveaway
Update – for some reason, I keep seeing people doubting that this is a legitimate promotion.  Let me solve this problem and direct you to Samsung's Twitter post.  Thank you very much, but please stay away, I want a Behold 2 just like the rest of you.