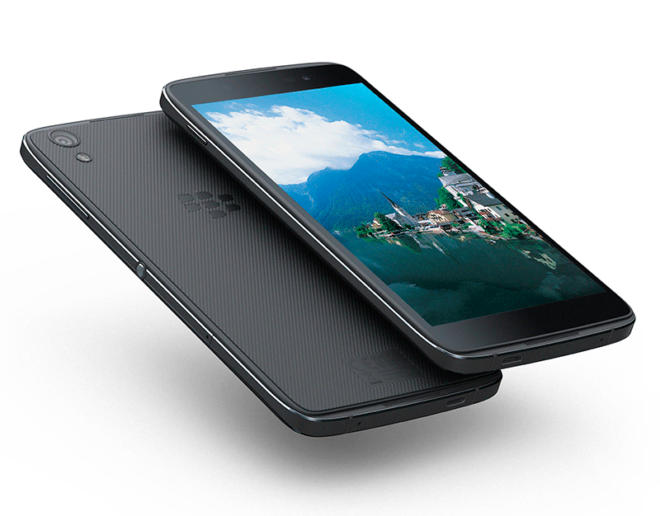 Last year, BlackBerry launched the Priv, its first Android phone that came equipped with a physical keyboard. Now BlackBerry is showing off its second Android device.
The BlackBerry DTEK50 is now official, and it differs from the Priv in a couple of ways. First up is that it lacks a physical keyboard, meaning that all of your interaction with it will be on its 5.2-inch 1920×1080 display.
The other big difference between the DTEK50 and the Priv are specs. Whereas the Priv was a flagship device with high-end specs, the DTEK50 is a bit more mid-range. It's got an octa-core Snapdragon 617 processor, 3GB of RAM, 16GB of built-in storage, and a microSD slot for adding more storage. Also inside of its shell is a 2610mAh battery with Quick Charge 2.0 support. Rounding out the DTEK50's feature set are 13-megapixel rear and 8-megapixel front cameras and a Convenience Key on its right side that you can use to quickly launch your favorite app.
On the software side, the DTEK50 is running Android 6.0 with custom BlackBerry features. Those include a keyboard that'll let you flick suggestions into your sentences, the BlackBerry Hub that brings all of your conversations into a single place, and Instant Actions that'll let you type in a command to perform an action, like "phone" followed by a phone number.
The BlackBerry DTEK50 includes HSPA+ bands 1, 2, 4, 5, and 8 as well as LTE bands 1, 2, 3, 4, 5, 7, 12, 17, 20, 29, 30. The DTEK50 ships unlocked and BlackBerry touts it as being compatible with T-Mobile. I've reached out to BlackBerry to ask if the DTEK50 supports T-Mo VoLTE and Wi-Fi Calling, but haven't heard back as of this writing. The unlocked BlackBerry Priv supports those T-Mobile features, though, so it's possible that the DTEK50 will, too.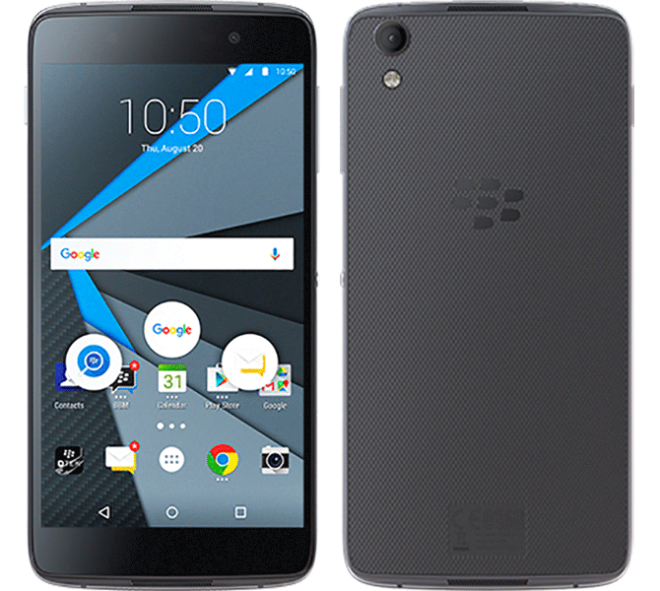 The DTEK50 is now available for pre-order and will begin shipping the week of August 8. Pricing is set at $299, and buyers will get a 12,600mAh BlackBerry Mobile Power Charger with their phone.
BlackBerry's DTEK50 appears to be a rebranded Alcatel Idol 4, offering a similar design and spec list as Alcatel's phone. The DTEK50 looks like a respectable device, and while the phone doesn't have a physical keyboard like many BlackBerry addicts probably like, it does have an affordable price tag to appeal to price-conscious consumers and enterprise users.
Source: BlackBerry