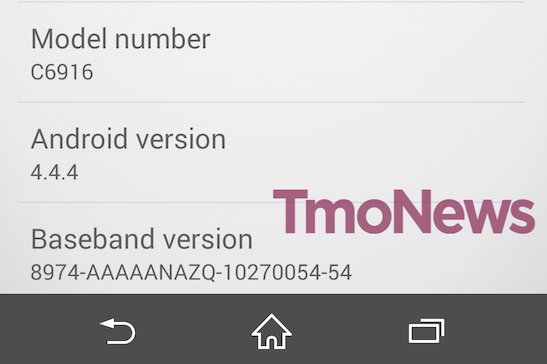 Heading over to T-Mobile's support section, it's clear that customers have been eager to know the carrier's plans for the Sony Xperia Z1s for some time. Thankfully, the wait is over and Android 4.4.4 has finally arrived for the T-Mo exclusive device.
A reader got in touch with us this morning with news of the update, claiming they were able to install it OTA. So if you have a Sony Xperia Z1s, go in to your settings menu and check for software updates and you should see that it's available to download. If that doesn't work, you can also install it using Sony's PC Companion software. To update, you must be using stock software, so rooted phones will not be able to update from what we've heard.
He noted:
"I will say, when the phone first booted up after the update it played that familiar Playstation music like when you start up your PS4. The UI is beautiful and very smooth!"
Let us know if your experience is the same as our readers, and if you manage to get it installed. Full screenshot below shows the About section on the updated phone, clearly showing Android version 4.4.4 and Z1s model number C6916.