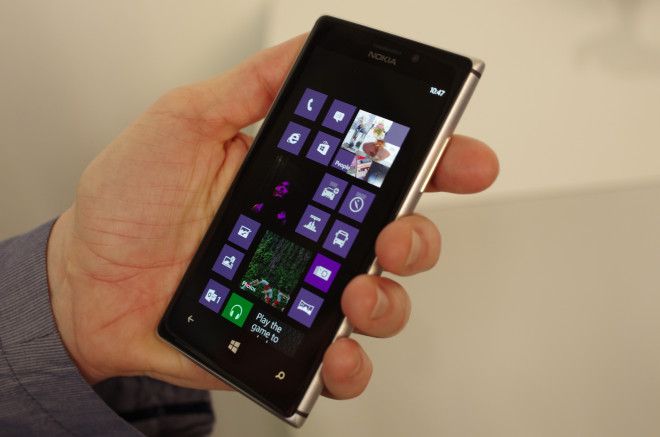 While many BlackBerry fans a couple of weeks ago considered that T-mobile was actively pushing them to switch platforms, there's another operating system that's considered by many of its fans to have been ignored altogether: Windows Phone.
When the company announced which devices would be getting the Windows Black update, T-mobile's own Lumia 810 wasn't on the list. Thankfully, however, its big brother – the Lumia 925 – was, and has now begun receiving its update to the latest and greatest version of Windows Phone. If you have a 925, check for updates and you should find a brand-spanking new version of the operating system waiting for you to download and install. Among the changes are a new notification system, similar to that on Android and iOS. Lumia 925 users will also have the following:
-Screen orientation lock
-Ability to close apps in the app switcher
-Custom ringtones for messaging and mail
-Nokia camera app now combines Smart Camera and Nokia Pro Camera
-New apps: Nokia Storyteller (relive imaging experiences) and Nokia Beamer (mobile projector for sharing content from your screen).
-New Nokia Glance screen: See quick status notifications
-Enhanced battery monitoring
Give us a shout when you've installed it and let us know what you think. It's about time the Windows Phone lovers among us got some good news.