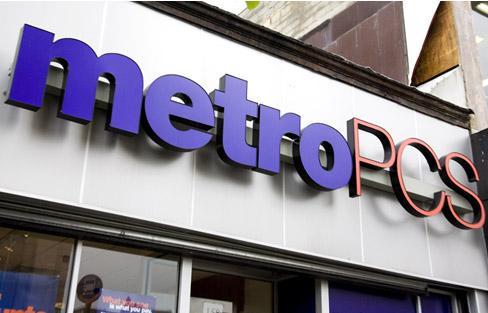 Along with all the hubbub surrounding T-Mobile's earnings call yesterday came the news that it wasn't only keen on expanding its own branded network, but also that of MetroPCS. In an official press release yesterday, the magenta carrier clarified its plans to launch LTE MetroPCS branding in 15 new markets on November 21st. Those markets include:
Albuquerque – Santa Fe, NM
Cincinnati – Dayton, OH
Columbus, OH
Denver – Colorado Springs, CO
El Paso, Texas – Las Cruces, NM
Fayetteville, AR
Indianapolis, IN
Louisville – Jefferson County, KY
Oklahoma City, OK
Phoenix, AZ
Pittsburgh, PA
Portland, OR
South Bend – Fort Wayne, IN
Tucson, AZ
Tulsa, OK
Once rolled out, that would see the MetroPCS hit 45 markets in total, and that's just over 4 months after the T-Mobile and MetroPCS merger was completed.
"Back in July, we said we were on an aggressive path to being the #1 prepaid brand in the nation and we beat our own timetable by accelerating our additional expansion in 2013 – tripling our markets in less than six months," said Tom Keys, MetroPCS COO and executive vice president. "We've also seen tremendous consumer response to our '$40, period' offering in our new markets as consumers realize the great brand value we bring to their neighborhood coupled with the speed and coverage of T-Mobile's advanced nationwide 4G LTE network."
On the back of this announcement, MetroPCS' COO, Tom Keys gave an interview to FierceWireless, and was more confident than ever of the company's future success. Part of this was down to AT&T's strategy, and their purchase of  Leap, and its use of the Cricket brand:
"Cricket's problem is they operated in secondary and tertiary markets," Keys said. He said MetroPCS has "every confidence in the world that we have the right model. The more that AT&T legitimizes this space, the better it is for us, because more people will be drawn to it, like moths to a flame."
Now of course, all this is very good PR and marketing talk. Companies aren't known for showing belief in their competitors' plans. But, while T-Mobile continues on its "UNcarrier" charge and MetroPCS expansion, it's at least moving in the right direction.
Source: T-Mobile
Interview: FierceWireless