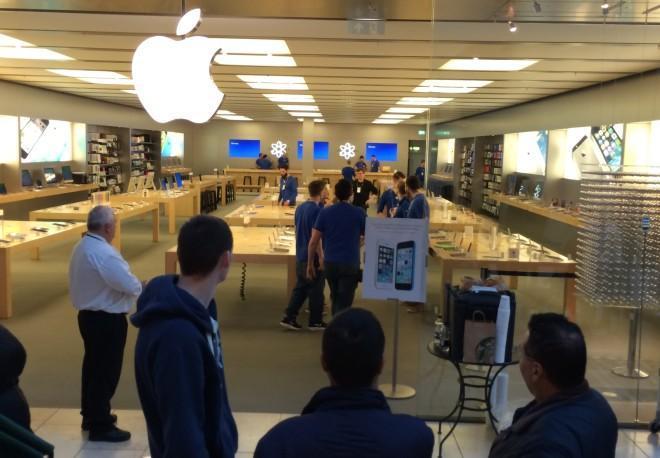 When the iPad Air pricing was announced last week, on the Apple store website it became clear that taking a cellular model iPad was going to pose a fantastic benefit for customers taking a tablet with a SIM from our favorite magenta carrier. Buying a cellular iPad with a Tmo SIM would give consumers a free 200MB slice of data each month to use with their brand new tablet. But there's been some confusion.
Firstly, some customers walking in to stores found that they'd been signed up to a T-Mobile data plan, one that wasn't free. It appeared that the T-Mobile retail systems weren't aware of how to add on this promotion. John Legere took to Twitter to ensure that the issue would be addressed. It is a genuine offer. But that's not where the confusion ends. Due to a slightly misleading press release from Tmo, many assumed that they could walk in to a T-Mobile store, take an iPad without any down payment, and also still get the free 200MB data allowance. (Screenshot below).

Now, from my time working in retail, I know that "Starting at" basically means "more than". Or, there are catches. What T-Mobile didn't make entirely clear was that people taking the $0 down offer would have to sign up to a $20 plan, offering 500MB data at its 4G LTE speed. You still get the 200MB free, on top, as far as we're aware, but you do need to sign up to the $20 plan.
This is of course if you want to spend nothing initially. If you pay for the iPad in full, up front, you get 200MB of data for free each month without needing to sign up to any monthly plan. It's free, if you pay for the device in full. The zero-down offer means you can choose to pay for your iPad in installments, as well as paying for a monthly data plan. As attractive as it would be to walk in and walk out without paying a cent, or signing up to a monthly data plan, that's not the case in this matter.
However, if you're an existing customer with a phone plan, you can get the free 200MB with a new tablet without signing up to any other plans. Only new customers have to sign up to a new data plan for the zero-down/monthly installments offer.
Marketing Executive, Andrew Sherrard confirmed this policy to CNET yesterday, and admitted the rollout of offering iPads hasn't exactly been a smooth ride:
"He noted that not every person qualifies for the equipment installer plan, and that even individuals wanting a smartphone under such a plan have to pass a credit check. He said the company is working to make matters clearer in its communication on its Web site and with its sales staff.

"As we roll into this new market, things have been a little bumpy," Sherrard conceded. "It's not as smooth as we would want it to have been.""
Have any of you been or had angry customers expecting a better deal than what you got? Should Tmo have made the offers clearer?
Read the full press release from T-Mobile here.
Source: CNET