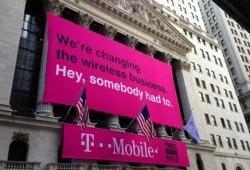 We all know that T-Mobile's new Uncarrier campaign is risky and refreshing, bound to cause a change in the US wireless industry. As we guessed, just a month after the launch of the Uncarrier campaign, Magenta's competitors are already responding to TMo's Simple Choice plans.
Pronounced "A-O" and short for All in One, Aio Wireless is a wholly owned subsidiary of AT&T, operating on AT&T's HSPA+ network. Aio Wireless is AT&T's response to Simple Choice, almost mirroring T-Mobile's new offerings. As with T-Mobile, Aio is a BYOD carrier. Their plan offerings vary ever so slightly with $40, $55, and $70 getting you unlimited talk and text accompanied by 250 megabytes, 2 gigabytes, or 7 gigabytes of high-speed data followed by throttled speeds, respectively. Aio will offer handsets ranging from $30 feature phones up to the $650 iPhone 5 and assumedly other flagship devices in the future.
Notably absent, however, are financing options and LTE.
Despite running on AT&T's network, LTE will not be available, meaning users are relegated to HSPA+. Additionally, according to the FAQ section of Aio's website, users can expect to see up to 4 Mbps of throughput, meaning that the the "full-speed" data is throttled, unlike on T-Mobile, where users can consume their data allotment as quickly and freely as the network can provide it.
Aio wireless currently only offers service in Tampa, Orlando, and Houston. Customers are unable to order SIM cards from the web, meaning that if you're interested in Aio, you'll have to wait until it hits your city.
Secondly, there is no mention of financing, meaning that users will need to bring their own unlocked device or pay the full retail price of their handset of choice. While this is the typical MO of MVNOs, TMo's financing options will definitely be very compelling to any customer with their eye on a higher-end handset.
It's great to see T-Mobile leading the charge and forcing its competitors to respond in kind. Knowing that as a T-Mobile user, I get full access to the network until my data allotment is reached instead of having my "high-speed" data throttled out of the gate is also great, and makes me happy to be with good old Magenta.