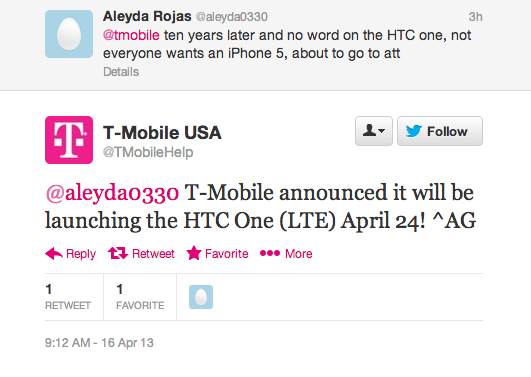 I can't for the life of me figure out where T-Mobile announced the 24th of April as a launch date for the HTC One prior to this tweet, but that's ok as we took care of release date news for you. At the very least, it's just one more confirmation that T-Mobile will truly drop the HTC One (in select stores) one week from tomorrow.
I think this puts the release date argument to rest.
P.S. For those of you asking about the inclusion of Wi-Fi calling on the HTC One, the gallery below should answer your questions nicely.