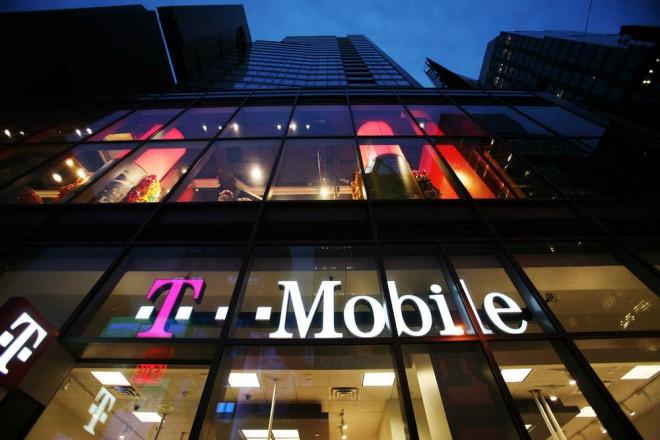 T-Mobile's third quarter 2012 financial report released overnight and the long and short of it is — just about everything is down, except for prepaid. The nitty-gritty is that the company lost 492,000 postpaid customers while still adding 160,000 net customers thanks to gains in the prepaid arena.
Blended Average revenue per user (ARPU) dropped to $42.78, a decrease of 7.4 percent year over year and more than $20 less AT&T and Sprint. T-Mobile posted total revenues of $4.9 billion, a 6.4 percent drop over the third quarter of last year, and earned $1.2 billion, a 15.2 percent drop. T-Mobile says that while it's earning more from equipment sales, likely due to their Value Plan efforts, it wasn't enough to offset an 8.7 percent drop in service revenue caused by the postpaid customer loss.
T-Mobile gained more than 365,000 prepaid customers, with prepaid subscriber revenue up 38 percent from last year to $450 million. Wholesale customers (M2M and MVNO) also increased by 287,000. These numbers are clear indicators as to why T-Mobile continues to focus on Monthly4G plans as they are the company's big growth driver.
T-Mobile highlights that the rate of branded net contract customer losses dropped in the third quarter, down from 557,000 in the second quarter of 2012 but says the increase year-on-year was due to the impact of the iPhone 5 launch.
T-Mobile highlights that the upcoming MetroPCS merger will begin paying off, as they have "LTE deployment in 90 percent of the top 25 markets."
T-Mobile, Extended Financial Summery (PDF)
You can read the full report including the complete financial breakdown here.
Other highlights:
BELLEVUE, Wash.–(BUSINESS WIRE)–T-Mobile USA, Inc. ("T-Mobile") today reported its third quarter 2012 results, which demonstrate that successful execution of the Company's Challenger Strategy continues to improve performance in key operational and financial areas. T-Mobile ended the third quarter of 2012 with 33.3 million customers, a net addition of 160,000 customers compared to the second quarter of 2012. The sequential improvement was driven primarily by the continued expansion of branded prepaid customers and a reduction in branded contract net customer losses. The Company's branded prepaid customer growth was its best quarterly performance of this year and exceeded the annual growth reported in 2011.

"The combination of T-Mobile USA and MetroPCS will further deepen the Company's LTE spectrum position in key metropolitan areas and provide a path to an at least 20 by 20 MHz LTE deployment in 90% of the top 25 U.S. markets"

In the quarter, the Company reported adjusted OIBDA of $1.2 billion and an adjusted OIBDA margin of 29%. As expected, third quarter 2012 adjusted OIBDA reflects higher advertising expenditures related to the Company's brand re-launch.

"We continue to make solid progress with our Challenger Strategy, as evidenced by our strong performance in prepaid services, the growing attractiveness of our Value and Unlimited plans, the execution of our network modernization program, and the expansion of our popular handset portfolio," said John Legere, President and CEO of T-Mobile USA. "Our strategy, including our ability to deliver more affordable, faster 4G services to more customers in more metropolitan areas, will be significantly accelerated by our proposed combination with MetroPCS. With MetroPCS, we aim to become the industry's leading value carrier – for both prepaid and contract service offerings – with the scale, spectrum and financial resources to aggressively compete with the other national carriers."

"The combination of T-Mobile USA and MetroPCS will further deepen the Company's LTE spectrum position in key metropolitan areas and provide a path to an at least 20 by 20 MHz LTE deployment in 90% of the top 25 U.S. markets," said René Obermann, CEO of Deutsche Telekom.

T-Mobile Strategic Initiatives Update

T-Mobile continues to make significant progress in executing its Challenger Strategy. In September, John Legere was named President and Chief Executive Officer of T-Mobile and has reiterated his strong commitment to the Company's Challenger Strategy.

Amazing 4G Services Highlights:

T-Mobile continues to advance its $4 billion 4G network modernization plan, which includes installing new advanced equipment that paves the way for the launch of Long Term Evolution ("LTE") service in 2013.

Las Vegas and Kansas City were the first cities where T-Mobile customers benefited from the launch of HSPA+ on 1900 PCS spectrum, which delivers enhanced voice and data coverage, as well as faster speeds on unlocked devices such as the iPhone; just yesterday, Washington DC, Baltimore, and Houston also went live. The Company expects to announce further network strengthening in many additional cities in the coming months.

In the third quarter of 2012, T-Mobile completed the transaction announced in June 2012 with Verizon Wireless for the purchase and exchange of AWS spectrum licenses in 218 markets across the U.S. This transaction improved T-Mobile's spectrum position in 15 of the top 25 markets nationwide.
T-Mobile continued to expand its compelling 4G smartphone portfolio, including adding more devices under the popular Samsung Galaxy lineup, such as the Samsung Galaxy Note 2, and announcing the upcoming availability of two Windows Phone 8 smartphones, including the exclusive Nokia Lumia 810.
Value Leader Highlights:

T-Mobile is a champion of "bring your own device (BYOD)" wireless, with affordable value plans that separate the cost of wireless service from the purchase of a new phone.

In early September, T-Mobile launched a new Unlimited Nationwide 4G Data plan that is a key differentiator in the marketplace.
Trusted Brand Highlights:

As part of its brand re-launch program, the Company increased investment in advertising to highlight its fast and reliable nationwide 4G network and its blazing fast data speeds in the U.S.