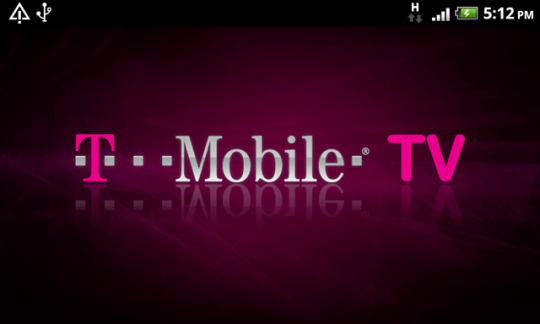 T-Mobile is announcing two new subscription content packages for T-Mobile TV along with a new widget for finding out info on the latest shows, breaking news and tips and tricks. The first package is called Playground TV and is aimed at providing age-appropriate content for children. This package includes live channels and on-demand episodes from such shows as Curious George, Dora the Explorer and Sesame Street. The Urban Zone package includes content from BET, Rap Entertainment, R&B Jamz, and other similar stations. Both packages will cost $4.99 per month for standard definition or $5.99 per month for HD. Along with the new packages, T-Mobile is introducing a new T-Mobile TV widget that displays the latest information on new programming and breaking news.
Full Press Release: 
Americans' love affair with television will not be thwarted, but it does change, especially as our busy schedules make watching favorite shows at home nearly impossible at times.
Decades ago, VCRs brought a movie-rental revolution and now on-demand and DVRs don't even require a trip to the store, granting viewers more TV-watching freedom. Today, with millions of hours of online content, and people constantly on the go, our love affair with TV adapts in order to endure.
Television is becoming a nimble and accommodating partner. It doesn't have to be watched on a TV set anymore – instead it now waits until called, in the comfort of a consumer's pocket.
T-Mobile has been seeing a consistent increase in subscribers to its free and paid T-Mobile TV services with the average user watching about 100 minutes per month. T-Mobile is keeping a keen eye on these trends, tailoring its offerings to match our customer's needs and interests.
Today, in fact, T-Mobile announces two new subscription content packages: Playground TV and the Urban Zone. In addition, we have a new widget for info about the latest shows, breaking news and tips & tricks.
Playground TV
Kids' programming is an important element for consumers. It represents 26% of viewership on T-Mobile TV, making it more popular than news and sports combined.
Playground TV ($4.99/month for T-Mobile TV standard and T-Mobile TV for tablets, and $5.99/month for T-Mobile TV with Mobile HD) provides a large breadth of entertainment for parents that educates and entertains children up to 6 years old. The package includes live channels and on-demand episodes of popular programs, including Pocoyo, Curious George, Go Diego Go, Dora the Explorer, Cat in the Hat, Veggie Tales, Baby First TV, and Sesame Street.
Urban Zone
It's not just toddlers that are beginning to get their TV on-the-move, so T-Mobile is further expanding its television offerings with the Urban Zone package on smartphones ($4.99/month for standard or $5.99/month for Mobile HD).
Whether it's classic TV, hip-hop videos or stand-up comedy, the new Urban Zone includes both live channels and video-on-demand content from BET, Classic Media (Fat Albert), Comedy Time (4Urban Standup), Deziak Entertainment (Salacious Streets), Rap Entertainment, Crackle TV, Hip Hop Music Video Channel and R&B Jamz Music Video Channel.
The new content channels – in addition to the current availability of free channels on smartphones and tablets – are another way T-Mobile TV is expanding to meet the interests of our customers.
Because TV isn't going anywhere. It's going everywhere.