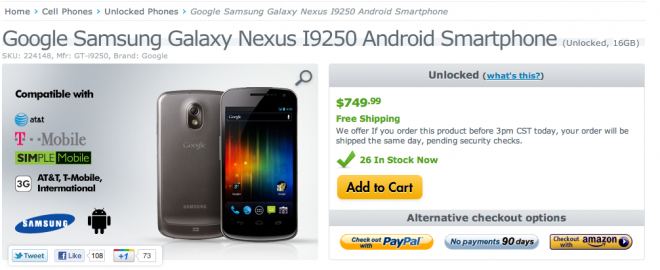 Updated: We've got received word from Ryan from NegriElectronics of their shipment of Galaxy Nexus devices coming in this Friday. The device is already up for pre-order over there and they have around 30 left.
If you've got your wallet open wide you can be one of the first individuals in the United States to claim ownership of a Samsung Galaxy Nexus. Of course when we say your wallet needs to be open wide, Expansys is selling the AT&T/T-Mobile compatible Galaxy Nexus for a cool $749.99. Orders placed today have been confirmed for shipping so you better act fast before the day is over. The model shipping is a 16GB GSM (HSPA+) pentaband compatible model with 3G/4G speeds on both AT&T and T-Mobile.
Who has the credit card ready?