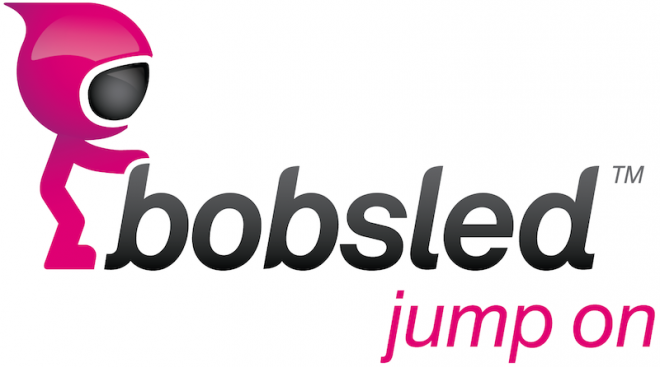 It has been some time since we've heard anything from T-Mobile's Bobsled service, previously announced as a VoiP service used through Facebook. Well throw that out the window as Bobsled is making a splash in a big way "…allowing users to place free VoiP calls to mobile and landline numbers from virtually anywhere on the web."
The service is free and accessible through Bobsled.com where you can make sure to take advantage of skipping all the long distances charges you hope to avoid. Bobsled will allow you call mobile and landline numbers in the US, Canada and Puerto Rico all from your desktop browser from INSIDE or OUTSIDE the US. Apps for Android and iOS devices are now available though they are limited to calling Facebook friends.
In the end T-Mobile is maintaing a way to keep data among the most important parts of its service which is of course required to utilize Bobsled. In a time and age where systems like Google Voice, Skype and iMessage are replacing carrier strong points for profit, data is the new king.
Check out the video below to get a better look at how Bobsled works.
Full Press Release:
Bobsled by T-Mobile Extends Free Calling to the Web, Android and iOS
New Dial-Out Functionality Allows Bobsled Users to Place Free VoIP Calls to Mobile and Landline Numbers from Across the Web
BELLEVUE, Wash. — Oct. 11, 2011 — T-Mobile today announced enhanced and expanded functionality for its Bobsled™ by T-Mobile® service. The new Bobsled functionality provides users with an easy, seamless way to call Facebook friends from most desktop browsers, Android™-powered smartphones and tablets, and Apple® iOS devices, including iPhones®, iPads® and iPod Touch® products. In addition, Bobsled provides users with free calling to any mobile or landline phone number in the U.S, Canada or Puerto Rico from inside or outside the U.S. from their desktop browser.
"Earlier this year we brought voice to social networking with Bobsled for Facebook. Now we are expanding the capabilities of Bobsled, allowing users to easily communicate with friends from anywhere on the Web and even dial out for free to mobile and landline numbers," said Brad Duea, senior vice president, T-Mobile USA. "Users can also now jump on Bobsled from Android phones and tablets as well as from Apple iPhones, iPads and iPod Touch. Bobsled allows users to be heard across borders, websites, carriers and platforms."
As the way people communicate transcends networks and devices, Bobsled provides users with new ways to connect regardless of where they are online, the format of their message or what device they are using:
Bobsled on the Web
Bobsled is available for most Internet browsers. Once signed into Bobsled on their browser, users can call, message or voice message with their Facebook friends at any time while using their Mac or PC. Bobsled eliminates the need for dialing — you simply click on a friend's name to start the conversation. There's no need to remember screen names or to input numbers. Users simply click the phone icon to initiate a call with friends and family or message via Facebook Chat.
Free Calling to Mobile and Landline Numbers
Bobsled users can now call any mobile or landline number in the U.S., Canada or Puerto Rico for free. Users simply open Bobsled from their browser on a Mac or PC and dial a number using an open Internet connection from anywhere in the world. Also, users can add mobile or landline numbers to their existing Facebook friends.
Bobsled for Apple iOS and Android Devices
Bobsled is now available from the Apple App Store for iPhone, iPad and iPod Touch, and from the Android Market™ for Android smartphones and tablets. Bobsled allows users to call or voice message their Facebook friends from their mobile device for free.
Bobsled's browser and mobile applications are powered by Vivox Inc. Together, T-Mobile and Vivox, with its compelling VoiceEverywhere technology, are ushering in a new era of voice communications — online, on the go, virtually wherever and however users want to converse.
"Vivox's partnership with T-Mobile and the Bobsled product is a stellar example of evolving the way we communicate," said Rob Seaver, founder and CEO, Vivox. "As evidenced by Bobsled, VoiceEverywhere creates massively scalable conversations across devices, platforms and experiences and makes digital communication more seamless and natural, regardless of the context or location."
For more information on Bobsled by T-Mobile and to install Bobsled, please visit www.bobsled.com.
Apple, iPhone, iPad, iPod and iPod Touch are trademarks of Apple Inc., and are not products sold by T-Mobile USA, Inc. Mention of these devices does not imply endorsement of Bobsled by Apple Inc. Carriers' standard data charges may apply.