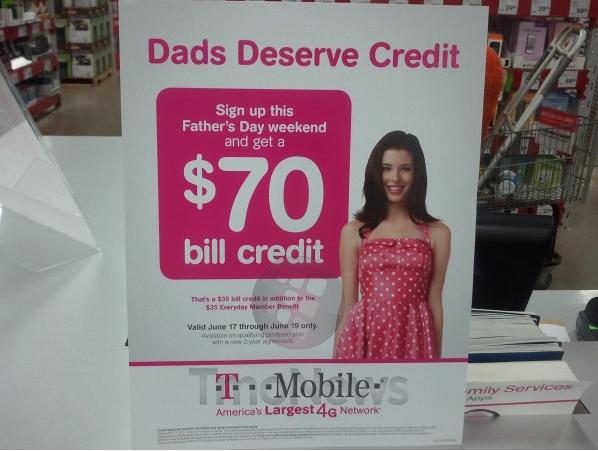 T-Mobile's Father's Day 2011 Sale is finally here and that means you can take advantage of 12 months of free data! Well that is if you accept the 200MB plan otherwise you'll receive $10 credits for the 2GB, 5GB and 10GB plans. Customers that select one of the latter data plans will receive a total of $120 worth of savings over the course of 12 months. Customers looking to purchase a Mobile Broadband Plan on a two year contract will also receive a $10 credit on their monthly bill for 12 months as well.
Qualifying existing customers must be at least 18 months into their current contract ending on or before 12/18/2011. You can check out the full list of requirements in the image below!
Happy Father's Day 2011 from TmoNews!